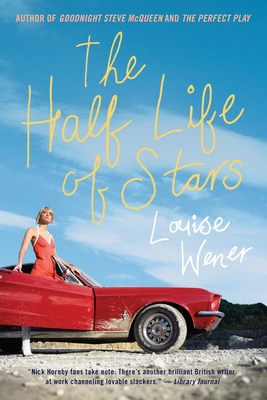 The Half Life of Stars (Paperback)
Harper Paperbacks, 9780060841737, 320pp.
Publication Date: October 24, 2006
Description
Claire's older brother, Daniel, has disappeared. He leaves work one Friday afternoon, shortly before Christmas, and vanishes into thin air. Married, successful, rich, there seems no reason why he would abandon his life. Has he been killed? Has he been kidnapped? Or has he just had enough?
Set between London and Miami, this is the story of a family with ghosts to bury. It opens on the day of the Challenger shuttle explosion at Cape Canaveral: a tragic moment that rips this family apart and sets Daniel's disappearance in motion some 18 years later. In the midst of it all sits Claire--divorced, irresponsible, fluent in six foreign languages yet hopeless at interpreting life. It is Claire who knows Daniel best. It is Claire who becomes convinced that she knows where her older brother is and sets off on a journey to find him.
Praise For The Half Life of Stars…
"A winning novel that mixes a little mystery, a little romance, and a lot of comedy."
-Booklist
Advertisement