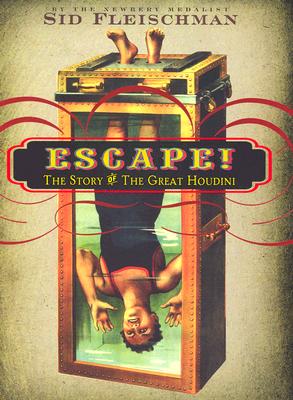 Escape!: The Story of the Great Houdini (Hardcover)
The Story of the Great Houdini
Greenwillow Books, 9780060850944, 210pp.
Publication Date: August 1, 2006
* Individual store prices may vary.
or
Not Currently Available for Direct Purchase
Description
Who was this man who could walk through brick walls and, with a snap of his fingers, vanish elephants? In these pages you will meet the astonishing Houdini--magician, ghost chaser, daredevil, pioneer aviator, and king of escape artists. No jail cell or straitjacket could hold him He shucked off handcuffs as easily as gloves.
In this fresh, witty biography of the most famous bamboozler since Merlin, Sid Fleischman, a former professional magician, enriches his warm homage with insider information and unmaskings. Did Houdini really pick the jailhouse lock to let a fellow circus performer escape? Were his secrets really buried with him? Was he a bum magician, as some rivals claimed? How did he manage to be born in two cities, in two countries, on two continents at the same instant?
Here are the stories of how a knockabout kid named Ehrich Weiss, the son of an impoverished rabbi, presto-changoed himself into the legendary Harry Houdini. Here, too, are rare photographs never before seen by the general reader
Advertisement