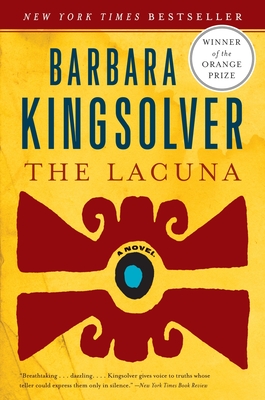 The Lacuna
A Novel
Paperback

* Individual store prices may vary.
Other Editions of This Title:
Digital Audiobook (6/30/2010)
Digital Audiobook (11/2/2009)
Paperback (4/23/2013)
Hardcover (11/3/2009)
Paperback, Large Print (11/3/2009)
CD-Audio (11/3/2009)
November 2009 Indie Next List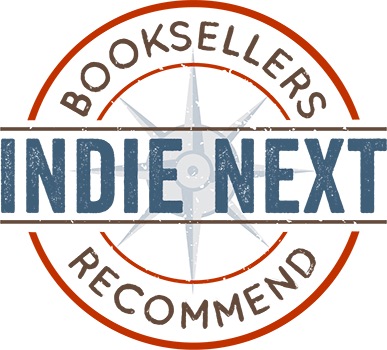 "Moving from a setting in Mexico (in the company of Frida Kahlo, Diego Rivera, and Trotsky) to the 1950s America of Red Scares and McCarthyism, The Lacuna tells the very personal and human story of young novelist Harrison Shepherd. Kingsolver does a masterful job creating a story with both scope and intimacy while also raising potent questions about freedom of expression and belief. Bravo!"
— Sheryl Cotleur, Book Passage, Corte Madera, CA
View the List
Winter 2011 Reading Group List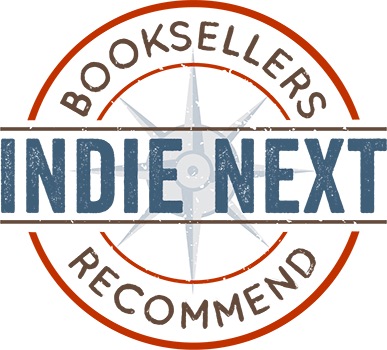 "Kingsolver's first novel in nine years has a compelling, provocative storyline that takes place between Mexico City and the United States in the period from the 1930s to the 1950s. A young Mexican-American man finds himself caught up in the creative and political household of Diego Rivera and Frida Kahlo. He mixes plaster for the muralist, types letters for Leon Trotsky, and befriends Frida. The Lacuna is a solid example of Kingsolver's expertise in combining politics and fiction. The philosophy of Communism and the innate need for freedom of expression raise their demanding fists in this young man's story, and they won't let the reader go."
— Dianne Patrick, Snowbound Books, Marquette, MI
View the List
Description
New York Times Bestseller
National Bestseller: Washington Post, Boston Globe, Los Angeles Times, Wall Street Journal, USA Today, San Francisco Chronicle (#1), Chicago Tribune (#1), Denver Post (#1), Minneapolis Star-Tribune (#1), Publishers Weekly
Indie Next Bestseller (#1)
Best Book of the Year: New York Times Notable, Chicago Tribune, San Francisco Chronicle, Seattle Times, Kansas City Star
Prize-winning Author: National Humanities Medal, Pulitzer Prize Finalist, Orange Prize for Fiction, Dayton Literary Peace Prize (Richard C. Holbrooke Distinguished Achievement Award)
In The Lacuna, her first novel in nine years, Barbara Kingsolver, the acclaimed New York Times bestselling author of The Poisonwood Bible and Animal, Vegetable, Miracle: A Year of Food Life, tells the story of Harrison William Shepherd, a man caught between two worlds—an unforgettable protagonist whose search for identity will take readers to the heart of the twentieth century's most tumultuous events.
Praise For The Lacuna: A Novel…
"Rich…impassioned…engrossing…Politics and art dominate the novel, and their overt, unapologetic connection is refreshing."
— Chicago Tribune

"Masterful…a reader receives the great gift of entering not one but several worlds…The final pages haunt me still."
— San Francisco Chronicle Book Review

"Compelling…Kingsolver's descriptions of life in Mexico City burst with sensory detail—thick sweet breads, vividly painted walls, the lovely white feet of an unattainable love."
— The New Yorker

"A work that is often close to magic.... Much research underlies this complex weaving...but the work is lofted by lyric prose."
— Denver Post

"Shepherd's story in Kingsolver's accomplished literary hands is so seductive, the prose so elegant, the architecture of the novel so imaginative, it becomes hard to peel away from the book"
— Pittsburgh Post-Gazette

"[Kingsolver's] playful pastiche brings to vivid life the culture wars of an earlier era..."
— Vogue

"...True and riveting...Barbara Kingsolver has invented a wondrous filling here, sweeter and thicker than pan dulce, spicy as the hottest Mexican chiles, paranoid as the American government hunting Communists "
— Philadelphia Inquirer

"A sweeping mural of sensory delights and stimulating ideas about art, government, identity and history…Readers will feel the sting of connection between then and now."
— Seattle Times

"A sweeping narrative of utopian dreams and political reality…A stirring novel…intimate and pitch-perfect."
— San Diego Union-Tribune

"Kingsolver deftly combines real history and the life of the fictional protagonist…A sweeping tale."
— Atlanta Journal-Constitution

"The most mature and ambitious [novel] she's written…An absorbing portrayal of American life…A rich novel [with] a large, colorful canvas…A tender story about a thoughtful man."
— Washington Post

"A lavishly gifted writer... Kingsolver [has a] wonderful ear for the quirks of human repartee. The Lacuna is richly spiked with period language... This book grabs at the heartstrings..."
— Los Angeles Times

"Breathtaking...dazzling...The Lacuna can be enjoyed sheerly for the music of its passages on nature, archaeology, food and friendship; or for its portraits of real and invented people...But the fuller value...lies in its call to conscience and connection."
— New York Times Book Review

"The novel achieves a rare dramatic power...Kingsolver masterfully resurrects a dark period in American history with the assured hand of a true literary artist."
— Publishers Weekly (starred review)

"[Kingsolver] hasn't lost her touch...she delivers her signature blend of exotic locale, political backdrop and immediately engaging story line...teems with dark beauty."
— People

"[Kingsolver] stirs the real with the imagined to produce a breathtakingly ambitious book, bold and rich…hopeful, political and artistic. The Lacuna fills a lacuna with powerfully imagined social history
— Kansas City Star
Harper Perennial, 9780060852580, 544pp.
Publication Date: July 20, 2010
About the Author
Barbara Kingsolver is the author of nine bestselling works of fiction, including the novels, Flight Behavior, The Lacuna, The Poisonwood Bible, Animal Dreams, and The Bean Trees, as well as books of poetry, essays, and creative nonfiction. Her work of narrative nonfiction is the enormously influential bestseller Animal, Vegetable, Miracle: A Year of Food Life. Kingsolver's work has been translated into more than twenty languages and has earned literary awards and a devoted readership at home and abroad. She was awarded the National Humanities Medal, our country's highest honor for service through the arts, as well as the prestigious Dayton Literary Peace Prize for her body of work. She lives with her family on a farm in southern Appalachia.
The word "lacuna" means many things: a missing piece of a manuscript, a gap in history or knowledge, a tunnel or passage leading from one place to another.  What are some of the lacunae in this novel?   
Several characters repeat the phrase: "The most important part of a story is the piece of it you don't know."  What does this mean to you, in terms of both public and private life?  Are you likely to give this consideration more weight, since reading the novel? 
Given the unusual presentation of the novel, as diary entries written by a person who does not want to be known, how did you come to know Harrison Shepherd?  Which of his passions or dreads evoked a connection for you?  
The opening paragraph of the novel promises: "In the beginning were the howlers," and suggests they will always be with us.  As you read, did you find yourself thinking of modern occasions of media "howlers" purveying gossip, fear, and injurious misquotes?  Why does this industry persist?  Has an increasingly rapid news cycle changed its power? 
Why do you think Kingsolver used articles from real news sources along with fictional ones in the novel? 
Did any historical revelations in this novel surprise you?  How has our national character changed from earlier times?  How would we now respond, for example, to the universal rationing imposed during World War II?  Or to the later events aimed at containing "un-American activities?"  What elements shape these responses?  What is the value, in your opinion, of the historical novel as a genre?  
What places or sensory events in the novel appealed to you most?  Are you a more visual, auditory, or olfactory sort of person?  What sensory impressions stayed with you after you had finished the book?  
The two important women in Harrison Shepherd's life, Violet Brown and Frida Kahlo, seem to be opposites at first glance.  Do they also share similarities?  What cemented the relationships, in each case?  Do you find these women, in their similar or opposing ways, emblematic of women's modes of adapting to difficulty, or exerting power? 
Why would a friend as prudent as Mrs. Brown disregard the last wishes of someone to whom she was so loyal?  Were her actions believable?  Were they moral?  What do you think of Shepherd's final characterization of their relationship as "a great love?"  
On page 424, Arthur Gold complains that patriotism is coming to be defined as intolerance of dissent, and that the consequences could be dangerous.  What do you think of his diagnosis?  How do you interpret his advice that anti-communism has nothing to do with communism?  
In Shepherd's testimony before the HUAC, he said that people in Mexico seemed to have more art than they had hopes, but here he'd found people "bursting with hope but not many songs… So I decided to try my hand at making art for the hopeful. Because I wasn't any good at the other thing, manufacturing hopes for the artful.  America was the most hopeful place I'd ever imagined."  Given his culturally mixed heritage and disorienting childhood, what do you think appealed to him about becoming a writer in the U.S.?  Do you consider it a hopeful place? 
Do you believe the novel ended with optimism, or sadness?