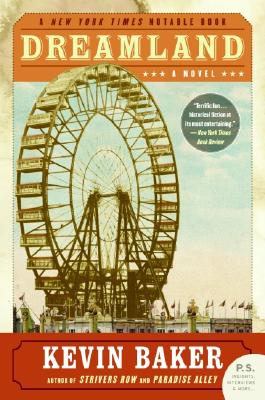 Dreamland (City of Fire Trilogy) (Paperback)
Harper Perennial, 9780060852726, 657pp.
Publication Date: January 3, 2006
Description
A literary tour de force, a magnificent chronicle of a remarkable era and a place of dreams
In a stunning work of imagination and memory, author Kevin Baker brings to mesmerizing life a vibrant, colorful, thrilling, and dangerous New York City in the earliest years of the twentieth century. A novel breathtaking in its scope and ambition, it is the epic saga of newcomers drawn to the promise of America--gangsters and laborers, hucksters and politicians, radicals, reformers, murderers, and sideshow oddities--whose stories of love, revenge, and tragedy interweave and shine in the artificial electric dazzle of a wondrous place called Dreamland.
Advertisement