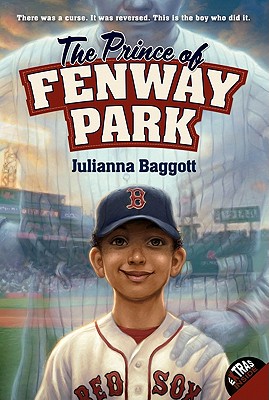 The Prince of Fenway Park (Paperback)
HarperCollins, 9780060872441, 352pp.
Publication Date: February 22, 2011
* Individual store prices may vary.
Description
1919


The Boston Red Sox sell Babe Ruth to the New York Yankees. And with that act, the Curse—and the lives of the Cursed Creatures—begins.
Oscar Egg believes he is cursed, just like his favorite team, the Boston Red Sox. Oscar's real parents didn't want him, and now his adopted mom has dumped him off to live with her estranged husband—Oscar's strange and sickly adoptive father. But Oscar's dad has a secret. He lives deep below Fenway Park, and is one of a number of strange magical souls called the Cursed Creatures, a group that has been doomed to live out their existence below Fenway until the Curse is broken. What no one could have predicted is that Oscar is the key to breaking the curse.
But someone wants Oscar to fail—and the Curse to remain. Forever.
About the Author
Julianna Baggott is a poet and the author of several novels for adult readers, including Girl Talk, The Madam, and The Miss America Family, as well as Which Brings Me to You, cowritten with Steve Almond. As the pseudonymous N. E. Bode, she has written The Slippery Map, The Anybodies, The Nobodies, and The Somebodies. She lives with her family in Tallahassee, Florida.
Praise For The Prince of Fenway Park…
"Offers an intriguing angle to spark discussions"
— ALA Booklist

"Both whimsical and provocative"
— School Library Journal

"Young sports fans will revel in Baggott's underworld…[and] will dig their cleats in for a thoroughly involving tale."
— Kirkus Reviews