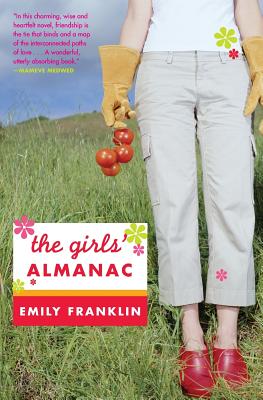 The Girls' Almanac (Paperback)
William Morrow Paperbacks, 9780060873400, 288pp.
Publication Date: September 26, 2006
* Individual store prices may vary.
Description
The Girls' Almanac chronicles the lives of Jenna and Lucy—two thirty-something women who desperately long for a true friend—as well as the lives of the women and men who have touched them: friends, lovers, parents, and neighbors. Set across the Northeast—through suburban neighborhoods, preppy camps, island resorts, and Ivy League colleges—as well as far flung locales like Ecuador and Iceland, The Girls' Almanac traces the friendships of women willing to risk both self-consciousness and intimacy, loss and betrayal, in pursuit of a proper best friend. Exploring the fascinating closeness and distance that female friendships encompass, The Girls' Almanac reveals the map of Jenna and Lucy's interconnected lives, and ultimately their pathways to each other.
Praise For The Girls' Almanac…
"Lovely…snapshots of women which…allow us to see their lives unfold as if we're leafing through a photoalbum."
— Laura Zigman, author of Animal Husbandry and Her

"Reading The Girls' Almanac is like going on an exotic trip with your dearest friends."
— Lisa Tucker, author of The Song Reader and Shout Down the Moon

"Unnervingly perceptive and moving…Franklin has a remarkable talent for diving to the heart of things."
— Lewis Robinson, Whiting Award author of Officer Friendly and Other Stories

"Emily Franklin writes beautifully of the essential, pivotal moments in women's lives."
— Heidi Jon Schmidt, author of The Rose Thieves, Darling? and The Bride of Catastrophe

"After I finished these stories, I found myself missing the women who populated them. They'd come to feel like closegirlfriends."
— Judith Claire Mitchell, author of The Last Day of the War

"Emily Franklin's stories…and her great attention to detail seems an intricate form of nostalgia."
— Lily King, author of The Pleasing Hour