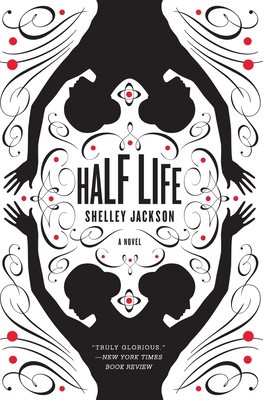 Half Life (Paperback)
Harper Perennial, 9780060882365, 440pp.
Publication Date: July 3, 2007
Description
Nora and Blanche are conjoined twins. Nora is strong, funny, and deeply independent, thirsting for love and adventure. Blanche, by contrast, has been asleep for twenty years. Sick of carrying her sister's dead weight, Nora wants her other half gone for good--a desire that takes her from San Francisco to London in search of the Unity Foundation, a mysterious organization that promises to make two one. But once in England, Nora's past begins to surface in surprising and disturbing ways, pushing her to the brink of insanity and forcing her to question her own--and Blanche's--grip on the truth.
Praise For Half Life…
"A Molotov cocktail of highly combustible intelligence. . . truly glorious."
-New York Times Book Review

"[A] shimmering, dazzling, delight, filled with ... humor and poignancy that should endear her to thousands of new readers.
-Washington Post

"Jackson's style is as offbeat as her storytelling... with hilariously dark humor . . . intriguingly odd."
-USA Today

"[E]ven in its most philosophical moments, HALF LIFE maintains an almost giddy flair for fabulism and macabre detail.
-Time Out New York

"[A] big, ambitious, deeply strange and strangely riveting novel . . . Maestra!"
-Newsday

"Jackson's prose is nothing short of dazzling."
-Publishers Weekly

"Haunting, meditative."
-Kirkus Reviews

"Ingenious, sensual, gleeful. . . . It demands of its readers only imagination, and rewards them with hilarity, terror, and marvels."
-Jonathan Lethem

"I loved this book. . . . Half Life is twisty and vampy and campy, grotesque, picaresque, droll, and dazzling."
-Kelly Link, author of Magic for Beginners
Advertisement