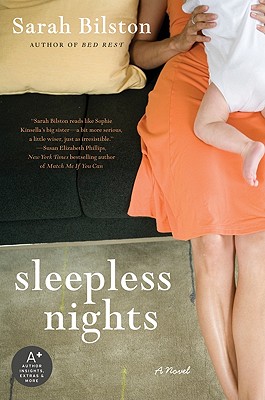 Sleepless Nights (Paperback)
Avon A, 9780060889968, 284pp.
Publication Date: July 27, 2010
Description
-Sarah Bilston reads like Sophie Kinsella's big sister--a bit more serious, a little wiser, just as irresistible.--- New York Times bestselling author Susan Elizabeth Phillips The hilarious sequel to Bed Rest, Sleepless Nights by Sarah Bilston is a must-read for working moms, women contemplating having children, and anyone who loves superior women's fiction and an unforgettable heroine. Fun and quirky lawyer-turned-mom Quinn -Q- Boothroyd is back in Sleepless Nights, making new career choices, moving to the country, and dealing with family crises, all while trying to change diapers.
Advertisement