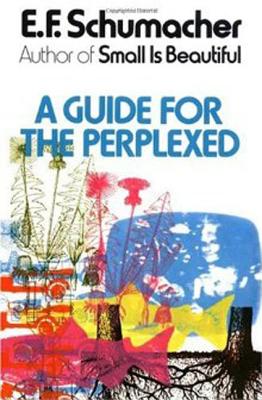 A Guide for the Perplexed (Paperback)
Harper Perennial, 9780060906115, 160pp.
Publication Date: May 31, 1978
Other Editions of This Title:
Paperback (11/17/2015)
* Individual store prices may vary.
Description
The author of the world wide best-seller, Small Is Beautiful, now tackles the subject of Man, the World, and the Meaning of Living. Schumacher writes about man's relation to the world. man has obligations -- to other men, to the earth, to progress and technology, but most importantly himself. If man can fulfill these obligations, then and only then can he enjoy a real relationship with the world, then and only then can he know the meaning of living.
Schumacher says we need maps: a "map of knowledge" and a "map of living." The concern of the mapmaker--in this instance, Schumacher--is to find for everything it's proper place. Things out of place tend to get lost; they become invisible and there proper places end to be filled by other things that ought not be there at all and therefore serve to mislead.
A Guide for the Perplexed teaches us to be our own map makers. This constantly surprising, always stimulating book will be welcomed by a large audience, including the many new fans who believe strongly in what Schumacher has to say.
or
Not Currently Available for Direct Purchase