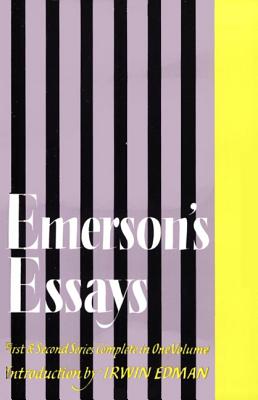 Emerson's Essays (Paperback)
Harper Perennial, 9780060909062, 480pp.
Publication Date: July 24, 1981
* Individual store prices may vary.
Description
The only collection of the complete First and Second Series of essays by America's most popular sage, available in an affordable paperback edition. A must for students of American culture and literature.
About the Author
Ralph Waldo Emerson was born in Boston, Massachusetts in 1803. A self-proclaimed "Naturalist," Emerson founded a distinctly American philosophy emphasizing optimism, individuality, and mysticism. In the 1840's, his essays, speeches, and poetry defined him as a central character in the Trancendental movement, and ultimately shaped him into one of the most influential literary figures of the nineteenth century. He died of pneumonia in 1882 in Concord, Massachusetts.