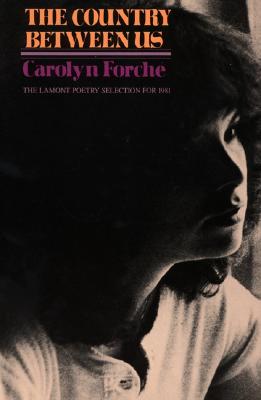 The Country Between Us (Paperback)
Harper Perennial, 9780060909260, 64pp.
Publication Date: March 31, 1982
* Individual store prices may vary.
Description
The book opens with a series of poems about El Salvador, where Forché worked as a journalist and was closely involved with the political struggle in that tortured country in the late 1970's. Forché's other poems also tend to be personal, immediate, and moving. Perhaps the final effect of her poetry is the image of a sensitive, brave, and engaged young woman who has made her life a journey. She has already traveled to many places, as these poems indicate, but beyond that is the sense of someone who is, in Ignazio Silone's words, coming from far and going far.
About the Author
Carolyn Forché is the author of Gathering the Tribes, winner of the Yale Younger Poets Award; The Country Between Us, which received awards from the Academy of American Poets and the Poetry Society of America; and The Angel of History, awarded the Los Angeles Times Book Award. She is also the editor of the anthology Against Forgetting: Twentieth-Centuly Poetry of Witness. Recently she was presented with the Edita and Ira Morris Hiroshima Foundation Award for Peace and Culture in Stockholm. She lives in Maryland with her husband and son.