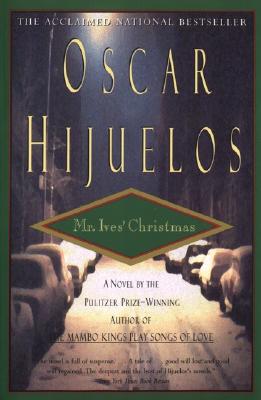 Mr. Ives' Christmas (Paperback)
Harper Perennial, 9780060927547, 256pp.
Publication Date: December 23, 2003
Description
Hijuelos' novel tells the story of Mr. Ives, who was adopted from a foundling's home as a child. When we first meet him in the 1950s, Mr. Ives is very much a product of his time. He has a successful career in advertising, a wife and two children, and believes he is on his way to pursuing the typical American dream. But the dream is shattered when his son Robert, who is studying for the priesthood, is killed violently at Christmas. Overwhelmed by grief and threatened by a loss of faith in humankind, Mr. Ives begins to question the very foundations of his life. Part love story--of a man for his wife, for his children, for God--and part meditation on how a person can find spiritual peace in the midst of crisis, Mr. Ives' Christmas is a beautifully written, tender and passionate story of a man trying to put his life in perspective. In the expert hands of Oscar Hijuelos, the novel speaks eloquently to the most basic and fulfilling aspects of life for all of us.
Advertisement