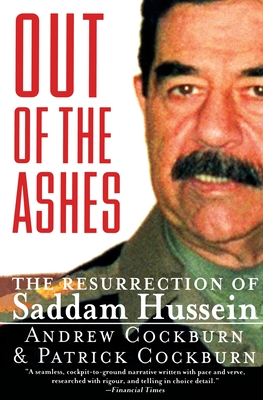 Out of the Ashes: The Resurrection of Saddam Hussein (Paperback)
The Resurrection of Saddam Hussein
Harper Perennial, 9780060929831, 336pp.
Publication Date: February 16, 2000
Description
At the end of the Gulf War, the White House was confident that Saddam Hussein's days as Iraq's dictator were numbered. His army had been routed, his country had been bombed back into a pre-industrial age, his subjects were in bloody revolt, and his borders were sealed. World leaders waited confidently for the downfall of the pariah of Baghdad. Almost a decade later, they are still waiting.
This is the first in-depth account of what went wrong. Drawing on the authors' firsthand experiences on the ground inside Iraq (often under fire) and their interviews with key players--ranging from members of Saddam's own family to senior officials of the CIA--Out of the Ashes tells what happened when the smoke cleared from the battlefields of the Gulf War. This tale of high drama, labyrinthine intrigue, and fatal blunders has been played out amid one of the greatest man-made tragedies of our times-one where, so long as Saddam Hussein remains in power, the Iraqi people will pay the price. Out of the Ashes makes chillingly clear just how terrible that price has been.
Advertisement