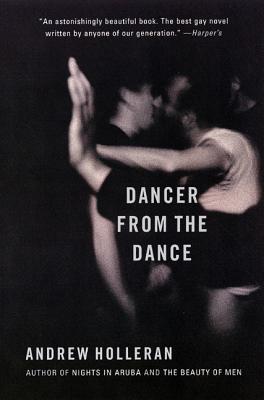 Dancer from the Dance
A Novel
Paperback

* Individual store prices may vary.
Description
"An astonishingly beautiful book. The best gay novel written by anyone of our generation."  — Harper's magazine
One of the most important works of gay literature, this haunting, brilliant novel is a seriocomic remembrance of things past -- and still poignantly present. It depicts the adventures of Malone, a beautiful young man searching for love amid New York's emerging gay scene. From Manhattan's Everard Baths and after-hours discos to Fire Island's deserted parks and lavish orgies, Malone looks high and low for meaningful companionship. The person he finds is Sutherland, a campy quintessential queen -- and one of the most memorable literary creations of contemporary fiction.
Hilarious, witty, and ultimately heartbreaking, Dancer from the Dance is truthful, provocative, outrageous fiction told in a voice as close to laughter as to tears.
Praise For Dancer from the Dance: A Novel…
"An astonishingly beautiful book. The best gay novel written by anyone of our generation."
— Harper's magazine

"Holleran summons up the most lyrical prose imaginable. The novel is a banquet."
— Boston Globe

"We have never been to Fire Island and we have never lived on the Lower East Side, but we have looked for love and we are growing older, and this book is the story of our life."
— New York magazine

"Compelling characters and a vision of society, straight and gay."
— Village Voice

"Beautifully written, evocative, and hilarious...Holleran has the uncanny ability to combine emotional abandon and high comedy."
— New Republic

"Superb...erotic heat percolates through these pages."
— New York Times Book Review
Harper Perennial, 9780060937065, 256pp.
Publication Date: December 18, 2001
About the Author
Andrew Holleran, a Harvard graduate, is a well-known journalist and frequent contributor to major gay publications. Dancer from the Dance, his first novel, was originally published in 1978 to great critical acclaim. He is also the author of Nights in Aruba, The Beauty of Men, Ground Zero, In the Mirror of Men's Eyes, and In September, the Light Changes.