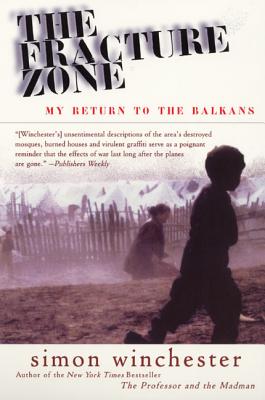 The Fracture Zone (Paperback)
My Return to the Balkans
Harper Perennial, 9780060954949, 272pp.
Publication Date: October 17, 2000
* Individual store prices may vary.
Description
A True Portrait of One of the World's Most Chaotic and Beautiful Regions That Explains Why Violence Has Always Occurred There--And Why It May Continue For Years To Come
The vast and mountainous area that makes up the Balkans is rife with discord, both cultural and topographical. And, as Simon Winchester superbly demonstrates in this intimate portrait of the region, much of the political strife of the past century can be traced to its inherent contrasts. With the aid of a guide and linguist, Winchester traveled deep into the region's most troublesome areas--including Slovenia, Croatia, Bosnia, Montenegro, Albania, Kosovo, and Turkey--just as the war was tearing these countries apart. The result is a book not just about war but also about how war affects the living. Both timeless and current, The Fracture Zone goes behind the headlines to offer a true picture of a region that has always been on the brink. Winchester's remarkable journey puts all the elements together--the faults, the fractures, and the chaos--to make sense out of a seemingly senseless place.
About the Author
Simon Winchester is the acclaimed author of many books, including The Professor and the Madman, The Men Who United the States, The Map That Changed the World, The Man Who Loved China, A Crack in the Edge of the World, and Krakatoa, all of which were New York Times bestsellers and appeared on numerous best and notable lists. In 2006, Winchester was made an officer of the Order of the British Empire (OBE) by Her Majesty the Queen. He resides in western Massachusetts.