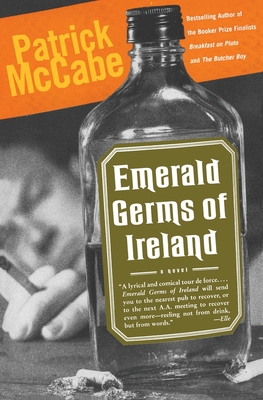 Emerald Germs of Ireland (Paperback)
Harper Perennial, 9780060956783, 336pp.
Publication Date: March 5, 2002
Description
Pat McNab, driven by rage and despair, goes on a rampage after killing his mother and ends up murdering more than fifty people. Or is his whiskey-addled mind merely imagining these murders? Reality collides with fantasy with dizzying impact as Pat reflects on the long-gone days with Mommy, while fending off the persistent interferences of his small-town neighbors: the puritanical Mrs. Tubridy; that irascible seller of turf, the Turf Man; Sgt. "Kojak" Foley, and other unwanted snoops who could soon come to regret their inquisitive, nose-poking ways....
Advertisement