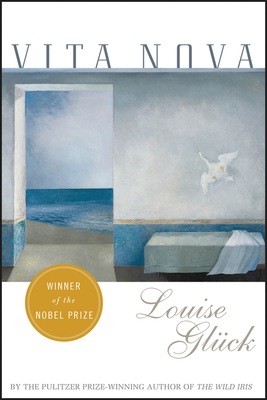 Vita Nova (Paperback)
Ecco, 9780060957957, 64pp.
Publication Date: March 6, 2001
* Individual store prices may vary.
Description
Since, 1990, Louise Glück has been exploring a form that is, according to poet Robert Hass, her invention. Vita Nova -- like its immediate predecessors, a book-length sequence -- combines the ecstatic utterance of The Wild Iris with the worldly dramas elaborated in Meadowlands. Vita Nova is a book that exists in the long moment of spring, a book of deaths and beginnings, resignation and hope, brutal, luminous, and farseeing. Like late Yeats, Vita Nova dares large statement. By turns stern interlocutor and ardent novitiate, Glück compasses the essential human paradox, a terrifying act of perspective that brings into resolution the smallest human hope and the vast forces that shape and thwart it.
About the Author
Louise Glück won the Pulitzer Prize for The Wild Iris in 1993. The author of eight books of poetry and one collection of essays, Proofs and Theories: Essays on Poetry, she has received the National Book Critics Circle Award for Poetry, the William Carlos Williams Award, and the PEN/Martha Albrand Award for Nonfiction. She was named the next U.S. poet laureate in August 2003. Her most recent book is The Seven Ages. Louise Glück teaches at Williams College and lives in Cambridge, Massachusetts.