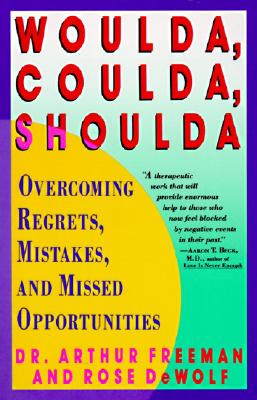 Woulda, Coulda, Shoulda (Paperback)
Overcoming Regrets, Mistakes, and Missed Opportunities
William Morrow & Company, 9780060973353, 272pp.
Publication Date: February 28, 1992
Description
Who of us can claim never to have made a mistake, missed a goal, regretted a choice, or suffered because of another's action? For those who suffer from a constant sense of regret about the past, who feel their present lives have been immutably shaped by actions they could or should or would have taken but didn't, real help is at hand. In clear, uncomplicated language, Dr. Arthur Freeman, a leading exponent of cognitive therapy, and his colleague Rose DeWolf, a skillful translator of the cognitive method, describe the techniques and provide exercises that will enable readers to actually "unblock" the past. The authors demonstrate that wouldo/coulda/shoulda thinking can be unlearned and that this process can be accomplished in a relatively short period of time.
Advertisement