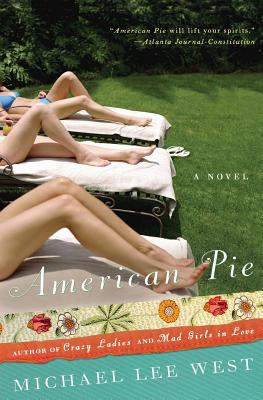 American Pie (Paperback)
A Novel
Harper Perennial, 9780060984335, 336pp.
Publication Date: September 5, 2006
* Individual store prices may vary.
Description
The lives of the three McBroom sisters of Tallulah, Tennessee, were tangled before the eldest, Eleanor, discovered their mother hanging from the Venetian blinds—and the years have done little to comb out the knots. Now a drunken encounter with the midnight train has left brash, much-married Jo-Nell near death, compelling agoraphobic Eleanor to summon marine biologist Freddie home from California—where she fled after being expelled from med school following a daring gall bladder heist. At last the McBroom sisters are together again, to face old fears and new catastrophes as they cheerfully deflect every flaming arrow that outrageous fortune fires their way.
With wit and loving compassion, Michael Lee West introduces us to an indomitable family of eccentric survivors in an unforgettable novel of cruel fate, bad luck, and unassailable resiliency.