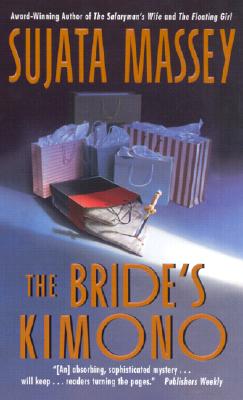 Bride's Kimono, The (Mass Market Paperback)
Avon, 9780061031151, 400pp.
Publication Date: October 1, 2002
* Individual store prices may vary.
or
Not Currently Available for Direct Purchase
Description
Antiques dealer Rei Shimura has managed to snag one of the most lucrative and prestigious jobs of her career: a renowned museum in Washington, D.C., has invited her to exhibit her kimonos and give a lecture on them. Accompanied by a gaggle of Japanese office ladies bent on a week of shopping, Rei lands in the capital. But her big break could ultimately break her. Within hours one of the kimonos is stolen, and then Rei's passport is discovered in a shopping mall dumpster--on the dead body of one of the Japanese tourists. Trouble is only beginning, though, for now Rei's parents have arrived and so has her ex-boyfriend. To track down the kimono and unmask a killer, Rei's got to do some clever juggling, fast talking, and quick sleuthing, or this trip home could be her last.
Advertisement