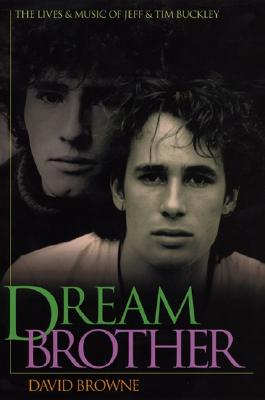 Dream Brother (Hardcover)
The Lives and Music of Jeff and Tim Buckley
It Books, 9780061076084, 384pp.
Publication Date: January 23, 2001
Other Editions of This Title:
Paperback (1/8/2002)
* Individual store prices may vary.
Description
Jeff Buckley drowned in a branch of the Mississippi River on May 29,1997 -- the same day his band was to join him in Memphis to begin recording his eagerly anticipated second album. With his death, a rock legend died stillborn, leaving behind scattered musical works in progress, a reputation for electrifying performances, and memories of a voice that flowed effortlessly up and down five octaves in a style that made even other musicians' lyrics and melodies uniquely his own. He also left behind Grace, a recorded collection of ten songs whose power, range, and haunting beauty were equal to anything that had been put on vinyl or CD in decades. Jeff Buckley was thirty years old on that final, tragic day -- just two years older than was the errant father whom Jeff rejected for rejecting him, whose heart was stopped by heroin more than twenty years before: the brilliant, troubled troubadour of the sixties Tim Buckley.
Based on interviews, many exclusive, with more than a hundred associates of both men, and letters, journals, and unreleased recordings, Dream Brother is a true story of twisting roads and bizarre parallel destinies. A double portrait of the musical life, it offers a fascinating and illuminating look at two eras of popular sound -- and explores the alluring starmaker machinery that aged Jeff and betrayed Tim. It is the story of the music, capturing in words the aural magic, the virtuosic experimentation, the wild, exhilarating rush. But first and foremost, it is the intimate, heartbreaking, and unforgettable story of two musicians blessed with consummate ability, each poised on the brink of stardom when the maelstrom dragged him down-a son searching for his father, a father searching for his soul, each pursuing the same demanding and dangerously seductive muse. Alternately sad and elating, riveting and revelatory, Dream Brother offers a stunning new understanding of the Buckley tragedies and legacies while brilliantly humanizing the Buckley myth. And it stands as a clear-eyed yet loving and compassionate memorial to the conflicted, self-effacing genius of Jeff and his wild rebel father, Tim, both of whom, for the briefest of moments, blazed brighter than all the other stars in the rock heavens.
About the Author
David Browne is the music critic for Entertainment Weekly and a former reporter for the New York Daily News. His articles on music and popular culture have appeared in Rolling Stone, the New York Times, Mojo, and other publications. A graduate of New York University's journalism program, be is the recipient of a 1996 Music Journalism Award for criticism. He lives in New York City.
or
Not Currently Available for Direct Purchase