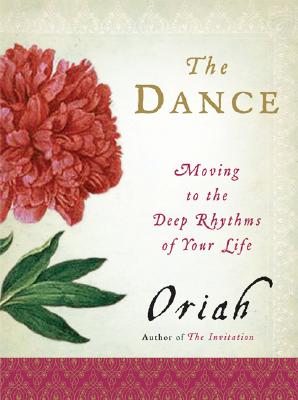 The Dance (Paperback)
Moving to the Deep Rhythms of Your Life
HarperOne, 9780061116704, 208pp.
Publication Date: April 25, 2006
* Individual store prices may vary.
Description
Welcome to The Dance, the wise and practical book that expands on Oriah Mountain Dreamer's new moving prose poem. In this compelling book the acclaimed author of The Invitation challenges readers to live with passion, energy, and honesty. The key, says Oriah, is to savor the everyday world of family, friends, love, and work with clear minds and open hearts. When we are physically and emotionally stressed and our spirits are depleted, we must realize that happiness has not vanished but is buried beneath the clutter of our harried lives. With rare courage and honesty, Oriah unveils the challenge of her inspiring poem through compelling stories from her own experience, offering us tools to become fully the person we already are -- not ways to change.
"To dance -- to live in a way that is consistent with our longing" -- is to discover a gift that we can give ourselves again and again over a lifetime. To dance, alone or with others, is to be who we truly are as we fulfill our soul's desires. To do this, we must learn how to let go and slow down, returning to the sacred emptiness where we encounter our true self. Practical, inspiring, and profoundly illuminating, The Dance is an invitation to discover a place of connection, serenity, and joy that is uniquely our own.
About the Author
Oriah is the author of the inspirational prose poem and international bestselling book The Invitation as well as the bestsellers The Dance and The Call. Her writing sets forth in detail how we can follow the thread of our heart's longing into a life of meaning and purpose. Her latest book, What We Ache For: Creativity and the Unfolding of Your Soul, explores creativity as a way of accessing and cultivating a spiritually rich life. Oriah is the mother of two grown sons. She lives with her husband, Jeff, several hours north of Toronto in a home surrounded by forest stillness.
Praise For The Dance: Moving to the Deep Rhythms of Your Life…
"Savoring Oriah's words, I am both inspired and grounded by her fierce honesty, compassionate wisdom, and gorgeous language."
— Jennifer Louden, author of The Woman's Retreat Book and The Comfort Queen's Guide to Life

"I deeply respect and admire Oriah Mountain Dreamer's direct channel to the soul, and The Dance takes you there."
— SARK, author/artist, Succulent Wild Woman

"To read The Dance is to dance with Oriah Mountain Dreamer--who leads but never steps on your toes."
— Elizabeth Lesser, author of The Seeker's Guide, and co-founder, Omega Institute

"This book tells you how be authentic and make a lasting difference."
— Mark Victor Hansen, Co-creator, #1 New York Times best-selling series Chicken Soup for the Soul

". . . a blessing, a healing, a reminder to stop living in the neighborhood of your self & go home."
— Rachel Naomi Remen, M.D., author of Kitchen Table Wisdom and My Grandfather's Blessings