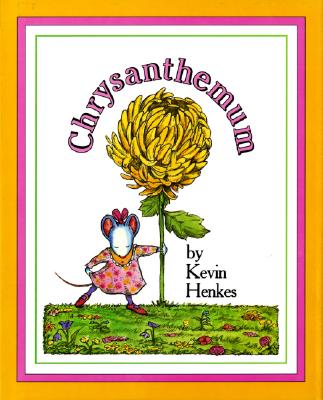 Chrysanthemum Big Book (Paperback)
Greenwillow Books, 9780061119743, 32pp.
Publication Date: October 2, 2007
Other Editions of This Title:
Hardcover (9/16/1991)
* Individual store prices may vary.
Description
Written and illustrated by Kevin Henkes, the nationally bestselling and celebrated creator of Lilly's Purple Plastic Purse, Owen, and Kitten's First Full Moon, Chrysanthemum is a funny and honest school story about teasing, self-esteem, and acceptance to share all year round. This big book edition is perfect for sharing at the library or in a classroom.
Chrysanthemum thinks her name is absolutely perfect—until her first day of school. "You're named after a flower!" teases Victoria. "Let's smell her," says Jo. Chrysanthemum wilts. What will it take to make her blossom again?
This popular picture book has sold more than a million copies and was named a Notable Book for Children by the American Library Association. "Perfectly executed in words and illustration, Chrysanthemum exemplifies Henkes's talent for creating true picture stories for young audiences."—The Horn Book
About the Author
Kevin Henkes is an award-winning author and illustrator of many books for children of all ages. He received the Caldecott Medal for Kitten's First Full Moon; Caldecott Honors for Waiting and Owen; two Newbery Honors—one for Olive's Ocean and one for The Year of Billy Miller—and Geisel Honors for Waiting and Penny and Her Marble. His other books include Egg, Old Bear, A Good Day, Chrysanthemum, and the beloved Lilly's Purple Plastic Purse. Kevin Henkes lives with his family in Madison, Wisconsin. www.kevinhenkes.com
Kevin Henkes is an award-winning author and illustrator of many books for children of all ages. He received the Caldecott Medal for Kitten's First Full Moon; Caldecott Honors for Waiting and Owen; two Newbery Honors—one for Olive's Ocean and one for The Year of Billy Miller—and Geisel Honors for Waiting and Penny and Her Marble. His other books include Egg, Old Bear, A Good Day, Chrysanthemum, and the beloved Lilly's Purple Plastic Purse. Kevin Henkes lives with his family in Madison, Wisconsin. www.kevinhenkes.com