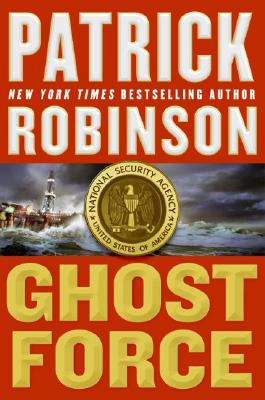 Ghost Force LP (Paperback, Large Print)
Harper, 9780061120732, 720pp.
Publication Date: February 1, 2007
* Individual store prices may vary.
or
Not Currently Available for Direct Purchase
Description
America, Britain, and Russia are drawn into a battle for a gigantic oil strike on the desolate Falkland Islands in Patrick Robinson's newest international thriller.
The year is 2011, and Russia is poised to help Argentina blast its way into the Falkland Islands, to hurl the ruling British out of the South Atlantic forever. Enraged at this act of international piracy, Great Britain dispatches a battle fleet to the islands for the second time in thirty years.
Little do they realize that Russia's lethal Akula-class submarine, Viper 157, stuffed to the gunwales with ship-killing torpedoes, lies in wait for the Royal Navy aircraft carrier, which is transporting the British fighter-bomber air force.
The United States, under the indomitable Admiral Arnold Morgan's stern eye, unleashes the Navy SEALs to hammer Argentina into submission. The SEALs must make a death-defying parachute drop into the freezing ocean, hit the battlefield in total secret, and obliterate their enemy--all in lethal silence . . . a ruthless, terrible attack by a U.S. ghost force. . . .
This is classic Patrick Robinson--spine-tingling suspense, harrowing action, and intricately researched detail, all set against the backdrop of an uncanny "what if?" scenario.
Advertisement