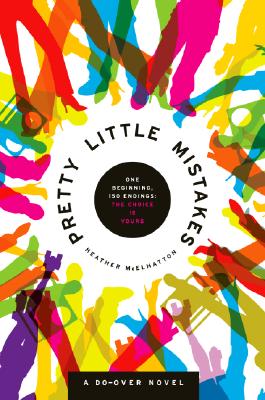 Pretty Little Mistakes
A Do-Over Novel
Paperback

* Individual store prices may vary.
Description
There are hundreds of lives sown inside Pretty Little Mistakes, Heather McElhatton's singularly spectacular, breathtakingly unique novel that has more than 150 possible endings. You may end up in an opulent mansion or homeless down by the river; happily married with your own corporation or alone and pecked to death by ducks in London; a Zen master in Japan or morbidly obese in a trailer park.
Is it destiny or decision that controls our fate? You can't change your past and start over from scratch in real life—but in Pretty Little Mistakes, you can! But be warned, choose wisely.
William Morrow Paperbacks, 9780061133220, 512pp.
Publication Date: May 1, 2007
About the Author
Heather McElhatton produced the award-winning literary series Talking Volumes. Her commentaries have been heard on This American Life, Marketplace, Weekend America, Sound Money, and The Savvy Traveler. She lives in Key West with her pug, Walter.