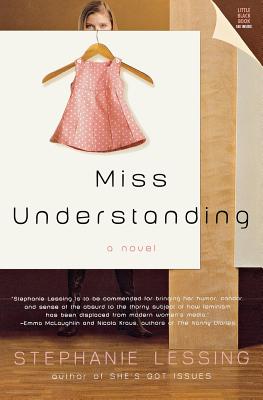 Miss Understanding (Paperback)
William Morrow Paperbacks, 9780061133886, 352pp.
Publication Date: October 24, 2006
* Individual store prices may vary.
Description
Zoe Rose never quite fit in.
As the only kid in kindergarten with an enormous red afro, Zoe was taunted by the other little girls for refusing to share her "Annie" wig, even when she swore it was her own hair (it was).
In second grade, after seeing her best friend ridiculed for wearing a dirty, pink, polka-dot party dress to school every day, she became obsessed with understanding what makes normal girls tick and why they're so cruel to the girls who never seem to "get it."
And so Zoe begins a lifelong study of girl behavior, and by thirty, finds herself editor of Issues magazine. Determined to raid the locker room of the female psyche and rip open the frilly façade of femininity once and for all, she sets out to reform an entire nation of women, beginning with the readers of the most notorious magazine on Madison Avenue.
It's the feminist vs. the fashionistas.
Can Zoe stop girls from behaving badly toward other girls, and turn them into a strong, united force that can succeed in our male-dominated world? Or will her spectacularly warped sense of humor, pathetic wardrobe, and plethora of psychosomatic illnesses get her eaten alive?
Zoe's willing to risk losing it all, including her mind, but she'll walk away with something she never dreamed she wanted: the little girl hiding inside of her.
About the Author
Stephanie Lessing is a former Copy Chief at Mademoiselle, and has freelanced for Mademoiselle, Vogue, Glamour, Vanity Fair, Conde Nast Traveler, and Self. Miss Understanding is her second novel.