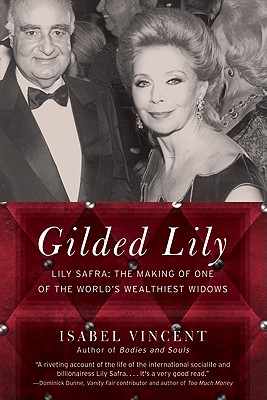 Gilded Lily: Lily Safra: The Making of One of the World's Wealthiest Widows (Paperback)
Lily Safra: The Making of One of the World's Wealthiest Widows
Harper Perennial, 9780061133947, 324pp.
Publication Date: June 28, 2011
Description
"Isabel Vincent has written a riveting account of the life of the international socialite and billionairess Lily Safra, allegedly the third richest woman in the world.... It's a very good read." -- Dominick Dunne
In this absorbing biography of Brazilian-born philanthropist and socialite Lily Safra--the first ever published--acclaimed investigative journalist Isabel Vincent (Bodies and Souls) delves beneath the intrigue surrounding one of the world's richest women. From her humble beginnings in a Rio de Janeiro shantytown to the tragic death of her fourth husband, legendary billionaire banker Edmond Safra, in an arsonist's fire in their Monte Carlo penthouse, Gilded Lily combines all the elements of compelling fiction in an absolutely enthralling account.
Advertisement