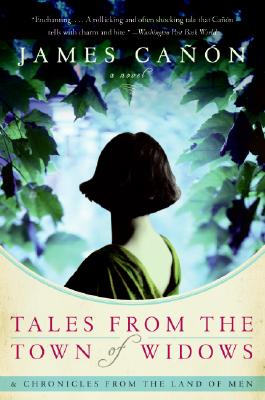 Tales from the Town of Widows: And Chronicles from the Land of Men (Paperback)
And Chronicles from the Land of Men
Harper Perennial, 9780061140396, 342pp.
Publication Date: December 26, 2007
Description
One Sunday morning, a band of guerrillas comes to Mariquita and takes all the men away, leaving behind only the priest and a fair-skinned boy disguised as a little girl. Without men, the small Colombian mountain village becomes a sinking wasteland filled with women resigned to food shortages, littered streets, and mourning. But Rosalba viuda de Patino, wife of the former police sergeant, envisions a different future for the town of widows. Declaring herself magistrate, she promises to instill law and order, and restore the failing economy and infrastructure--and proceeds to create a utopia far greater than any revolutionary's imagined ideal society.
Deft, rich, and darkly humorous, Tales from the Town of Widows marks the arrival of an unforgettable new literary talent.
Praise For Tales from the Town of Widows: And Chronicles from the Land of Men…
"Enchanting . . . a rollicking and often shocking tale that Cañón tells with charm and bite."
-Washington Post Book World

"Prime magic realism à la Márquez, Cortázar and Vargas Llosa, updated with a pop-culture twist."
-Kirkus Reviews

A much-loved tradition of Colombian fiction has been gorgeously re-imagined.
-Joan Silber

Cañón is a gifted storyteller...Tales from the Town of Widows, is a book of wonders with great political purpose.
-Maureen Howard

The characterizations are drawn as compellingly as the storyline itself, which simply gets increasingly delicious as the pages turn.
-Booklist

"Get ready for a refreshing dip into the waters of a rich imagination with this debut novel"
-Library Journal

"Brilliant…a mesmerizing debut novel."
-Elle

The author spent five years crafting his highly imaginative debut...and the result is this stunning, unique novel.
-Pages Magazine
Advertisement