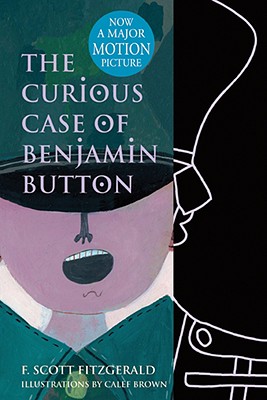 The Curious Case of Benjamin Button (Hardcover)
Harper Design, 9780061144189, 64pp.
Publication Date: October 14, 2008
Other Editions of This Title:
Paperback (12/31/2019)
Paperback (2/24/2020)
Paperback (10/19/2013)
Paperback (1/7/2009)
Paperback (8/5/2014)
Paperback (2/12/2018)
Paperback (11/3/2019)
Paperback (6/9/2020)
Paperback (11/30/2019)
Paperback (12/16/2019)
Paperback (4/18/2014)
Paperback (3/22/2014)
Paperback (12/15/2019)
Paperback (11/9/2019)
Paperback (11/11/2019)
Paperback (10/26/2019)
* Individual store prices may vary.
Description
In his short story The Curious Case of Benjamin Button, F. Scott Fitzgerald provides a humorous and touching journey that reveals what it's like to be born old and age in reverse.
With art by Calef Brown, this collector's edition presents this classic story in illustrated form for the first time.
About the Author
F. Scott Fitzgerald (1896-1940) was born in St. Paul, Minnesota. Upon graduating from Princeton, he served in the Army and worked briefly in advertising. He married his wife, Zelda, in 1920, a week after his first novel, This Side of Paradise, was published. His works, considered by many to be classics, include The Great Gatsby, Tender is the Night, and the uncompleted The Last Tycoon. He died of a heart attack at the age of 44.
or
Not Currently Available for Direct Purchase