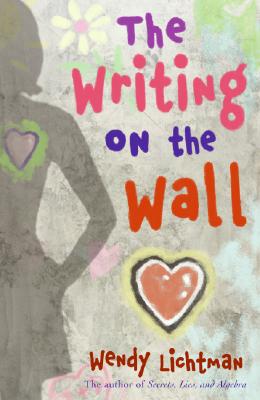 Do the Math #2
The Writing on the Wall
Hardcover

* Individual store prices may vary.
Description
Eighth grade, like algebra, has become pretty complicated for Tess. For one thing, there are the patterns she's noticing everywhere—like how charming-on-the-outside Richard keeps playing scary pranks on her, and how annoying copycat Lynn always has to follow what everyone else is doing. Then there's the pattern of graffiti that keeps appearing on the wall by her school—could those numbers be a code meant for Tess? Is it up to her to find out what they mean? And most importantly, if Damien keeps up with his pattern of waiting for her after school, does it mean he likes her? Or is that just a coincidental system?
Tess looks for formulas to help her figure it all out, but she's afraid there may be none. Sometimes you have to make up your own solutions.
Sometimes, you just have to risk it.
Greenwillow Books, 9780061229589, 224pp.
Publication Date: June 24, 2008
About the Author
Wendy Lichtman writes personal essays for the Washington Post, New York Times, San Francisco Chronicle, and Good Housekeeping, among other national publications. She has also written four previous young adult novels, including Do the Math: Secrets, Lies, and Algebra. She holds a degree in mathematics and has tutored public-school students in algebra for several years. When she decided to write about a teenage girl who realizes that some questions have more than one right answer, algebra, with its unknowns and variables, seemed a perfect metaphor. Wendy Lichtman lives in Berkeley, California.
or
Not Currently Available for Direct Purchase