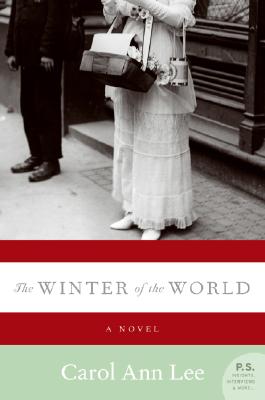 The Winter of the World (Paperback)
Harper Perennial, 9780061238819, 319pp.
Publication Date: October 16, 2007
* Individual store prices may vary.
or
Not Currently Available for Direct Purchase
Description
Journalist Alex Dyer made his name covering the bloody horrors of the European trenches. Yet even after the Great War is over, he cannot shake the guilt he feels for not serving on the front lines like his dearest childhood friend, Ted Eden. Worse still, Alex cannot put to rest the emotions that gnaw at him from the inside: his feelings for Clare, Ted's wife--a woman they both have loved more
A masterful debut novel from the acclaimed author of The Hidden Life of Otto Frank, Carol Ann Lee's Winter of the World combines fascinating historical detail and color with breathtaking invention. Recalling the fire of the battlefield and the nightmare of the trenches, it brilliantly evokes a volatile time when life was frozen in the present tense and looking forward was the only thing more painful than looking back.
Advertisement