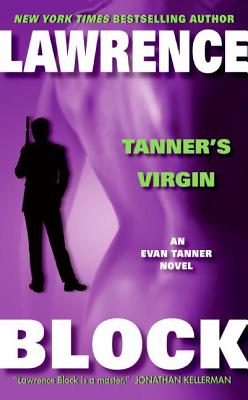 Tanner's Virgin (Evan Tanner #6) (Paperback)
Harper, 9780061262388, 224pp.
Publication Date: August 28, 2007
* Individual store prices may vary.
Description
The CIA, the FBI, the KGB, Interpol—not one of the world's premier intelligence organizations knows quite what to make of Evan Michael Tanner. Is he a spy, a mercenary, a footloose adventurer, or simply a screwball sucker for hopeless causes?
(Actually he's a little bit of all of the above. Plus he never sleeps. Ever.)
One thing's for sure: Tanner's a true romantic, which is why he can't refuse a distraught mother who begs him to rescue her lost, pure-as-driven-snow daughter. Phaedra Harrow (nee Deborah Horowitz) once shared Tanner's apartment but not his bed. And now the virginal beauty's been abducted by white slavers in the Afghan wilderness.
Finding Phaedra will be difficult enough. Bringing her back alive and unmolested may be impossible. And first Tanner will have to swim the English Channel, survive trigger-happy Russian terrorists . . . and maybe pull off a timely assassination or two.
About the Author
Lawrence Block is one of the most widely recognized names in the mystery genre. He has been named a Grand Master of the Mystery Writers of America and is a four-time winner of the prestigious Edgar and Shamus Awards, as well as a recipient of prizes in France, Germany, and Japan. He received the Diamond Dagger from the British Crime Writers' Association—only the third American to be given this award. He is a prolific author, having written more than fifty books and numerous short stories, and is a devoted New Yorker and an enthusiastic global traveler.
or
Not Currently Available for Direct Purchase