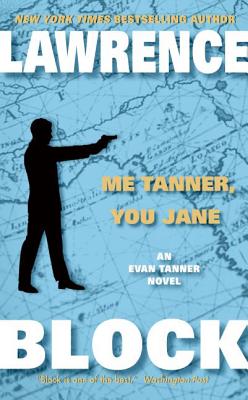 Me Tanner, You Jane (Evan Tanner #7) (Paperback)
Harper, 9780061262975, 224pp.
Publication Date: September 25, 2007
* Individual store prices may vary.
Description
It's a jungle out there.
Literally. At least for Evan Tanner, eternally sleepless sometime superspy, who finds himself in Africa on the trail of the AWOL ruler of tiny Modonoland. It seems the petty despot's gone missing, and he's taken the state treasury along with him.
No stranger to impossible missions and international peril, Tanner's been in over his head before. This time, however, he's in imminent danger of being buried alive. And it all has to do with the CIA, white supremacists, moderate revolutionaries . . . and a blond jungle bombshell named (no joke!) Sheena. Tanner's always been a sucker for a pretty face and a curvaceous body, especially one that's wrapped in leopard skin. But this red hot renegade daughter of a local missionary is a maneater.
Which means this time Tanner's goose is well and truly cooked.
About the Author
Lawrence Block is one of the most widely recognized names in the mystery genre. He has been named a Grand Master of the Mystery Writers of America and is a four-time winner of the prestigious Edgar and Shamus Awards, as well as a recipient of prizes in France, Germany, and Japan. He received the Diamond Dagger from the British Crime Writers' Association—only the third American to be given this award. He is a prolific author, having written more than fifty books and numerous short stories, and is a devoted New Yorker and an enthusiastic global traveler.
or
Not Currently Available for Direct Purchase