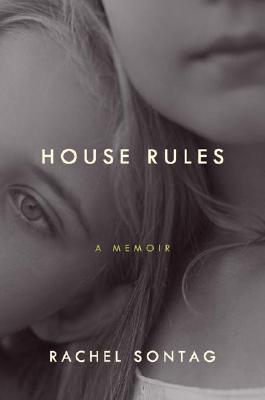 House Rules: A Memoir (Hardcover)
A Memoir
Ecco, 9780061341229, 288pp.
Publication Date: April 1, 2008
* Individual store prices may vary.
or
Not Currently Available for Direct Purchase
Description
At an early age, Rachel Sontag realized there was something deeply wrong with her father. On the surface, he was a well-respected, suburban physician. But questioning his authority led to brutal fights; disobedience meant humiliating punishments. When she was twelve, he duct-taped her stereo dial to National Public Radio, measured the length of her hair and fingernails with a ruler, and regulated when she could shower.
A memoir of a father obsessed with control and the daughter who fights his suffocating grasp, House Rules explores the complexities of their compelling and destructive relationship, and his equally manipulative relationships with his wife and other daughter. As Rachel's mother cedes all her power to her husband, and her sister fades into the background of their family life, Rachel fights to escape, and, later, to make sense of what remains of her family.
Praise For House Rules: A Memoir…
"As riveting, passionate and powerful a memoir as any I have read in recent years, it is also noteworthy for the balance and scrupulous self-scrutiny the writer brings to her younger self. The result--harrowing as the story may be--is a literary delight."
-Phillip Lopate

"As Rachel Sontag makes clear in her searing memoir, "House Rules," emotional abuse can be as devastating, as cruel, as the most severe physical and sexual maltreatment….What is remarkable and inspiring is that Sontag emerged from the situation a stronger person."
-San Francisco Chronicle

"[Sontag's] story shows just how resilient the human spirit can be."
-Gotham

"In this brave, hard-won, and gorgeously written memoir, Rachel Sontag lays out the story of her family in prose as tautly strung and delicate as a high-wire. . . . A remarkable book."
-Dani Shapiro, author of Black and White

"…somehow, Sontag rises above the predictable in this gripping, quirky, unusual look back at a childhood that would have ruined adulthood for most people. Sontag's voice remains clear, authentic, and humorous throughout."
-Library Journal

"Sontag recollects in vivid detail what it is to die a slow emotional death then somehow manage to resuscitate herself."
-Alicia Erian, author of TOWELHEAD

"...a fresh and utterly engrossing memoir...a father/daughter story full of candor, truth, betrayal and, ultimately, love."
-Danielle Trussoni, author of FALLING THROUGH THE EARTH, named one of the Ten Best Books of 2006 by the New York Times Book Review

"Sontag's is a brave account, not only of what it's like to take the brunt of an abusive parent's wrath, but of what it means to have the courage to leave."
-Publishers Weekly

"Sontag's lean writing captures the tension -- the feeling of family as prison. Each time an outside observer recognizes her father's manipulative cruelty, the reader feels a little surge of hope. Get out of there, Rachel! Get out!"
-Los Angeles Times
Advertisement