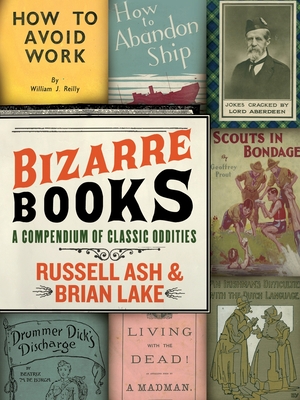 Bizarre Books: A Compendium of Classic Oddities (Paperback)
A Compendium of Classic Oddities
Harper Perennial, 9780061346651, 224pp.
Publication Date: October 30, 2007
Description
They say you can't judge a book by its cover--but its title can tell you more than you ever needed to know
Amazing, illuminating, and gut-bustingly funny, Bizarre Books is the wonderfully twisted product of more than two decades of determined searching in forgotten corners of out-of-the-way libraries and through the literary detritus of eclectic private collections. It is certain to delight every true fan of trivia and the patently absurd.
Advertisement