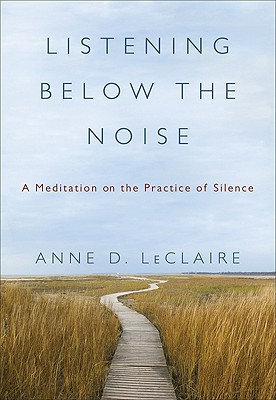 Listening Below the Noise: A Meditation on the Practice of Silence (Hardcover)
A Meditation on the Practice of Silence
HarperTorch, 9780061353352, 226pp.
Publication Date: February 1, 2009
Description
"Listening Below the Noise offers readers the possibility of finding grace and peace in the natural world and in ourselves. Elegant and honest... one of those rare books that finds its way into our hearts, and stays there." -- Ann Hood, author of The Knitting Circle
A meditation on silence, the art of being present, and simple spirituality from critically acclaimed novelist Anne D. LeClaire (Entering Normal, The Lavender Hour), Listening Below the Noise offers a practical path to achieving calm, peaceful solitude in hectic lives. Practitioners of yoga and meditation of various traditions have long known the curative powers of stillness; in Listening Below the Noise, LeClaire offers her own unique, compelling version of this ancient wisdom tradition.
Advertisement