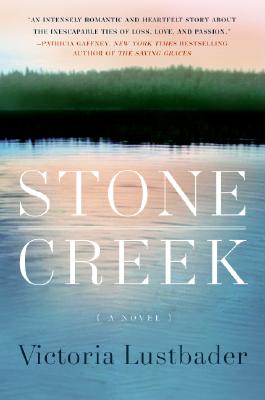 Stone Creek (Paperback)
A Novel
William Morrow Paperbacks, 9780061369216, 400pp.
Publication Date: May 27, 2008
* Individual store prices may vary.
Description
In the small town of Stone Creek, a random encounter offers two lonely people a chance at happiness.
Danny, a young widower, still grieves for his late wife, but for the sake of his five-year-old son, Caleb, he knows he must move on. Alone in her summer house, Lily has left her workaholic husband, Paul, to his long hours and late nights back in the city. In Stone Creek, she can yearn in solitude for the treasure she's been denied: a child.
What occurs when Lily and Danny meet is immediate and undeniable—despite Lily being ten years older and married. But ultimately it is little Caleb's sadness and need that will tip the scales, upsetting a precarious balance between joy and despair, between what cannot happen . . . and what must.
An unforgettable novel of tremendous emotional heft, Stone Creek brilliantly illuminates how the powers of love and loss transform the human heart.
About the Author
A former book editor, Victoria Lustbader became an author herself with her first novel, Hidden. She divides her time between Southampton, New York, and New York City.
Praise For Stone Creek: A Novel…
"Piercingly personal descriptions of love, loss and desperate attempts to plug life's gaps give Lustbader's second novel it emotional edge."
— Publishers Weekly

"The plot is firmly grounded in the reality of the characters' lives, making for an emotionally nuanced read...except during the moments when the electricity between the two new friends practically leaps off the page."
— Hallmark Magazine

"What You'll Love: The author's affection for her emotionally wounded characters is palpable and infectious, making it nearly impossible not to get invested in the plot."
— Washington Post

"An intensely romantic and heartfelt story of three fascinating people bound together by the inescapable ties of loss, love, and passion."
— Patricia Gaffney, author of THE SAVING GRACES

"STONE CREEK is a beautiful book. Victoria Lustbader has crafted a well-written and highly readable story that also serves as a profoundly intelligent exploration of love."
— Lisa Scottoline

"My heart truly ached for the protagonists in this poignant, affecting story about love, loss, being lost and finding your way."
— Elizabeth Noble, author of The Reading Group and Things I Want My Daughter to Know

"Those looking for a novel to slip into the suitcase before a trip would do well to choose STONE CREEK."
— Oklahoma City Oklahoman

""A thoughtful exploration of the emotional intricacies of love lost, found and fought for. Graceful language and expertly shifting points of view…grant readers an all-access pass to the thoughts and fear of each member of this complex love triangle.""
— Dan's Hamptons
Do you believe there can only be one true love? Or is it possible to love again with the same kind of depth and fulfillment?
Do you think infidelity is ever justified? Do you think its ever justified to act in opposition to your own sense of what's morally right?
Danny's loss is the most obvious; what loss do you think each of the other characters—Lily, Paul, Eve—suffer from? Do you think they all succeed in forgiving?
In reading about the beginning of their marriage, Lily's and Paul's relationship seems to be in perfect balance. How do you think this changes and what does Danny offer that Lily hasn't gotten in her relationship with Paul?
Danny believes that he and Tara would never have had the problems that Lily and Paul have. Do you agree? Why? What are the differences in the two relationships?
How do you grieve differently for a private loss rather than a public one? Do you think one process is easier than the other?
Lily's love for Danny is inextricably bound to her love and need for Caleb. They two of them bring up the two most primal urges in a woman/person: sex and parenthood. Would she have fallen in love with Danny if he didn't have a son, or if she didn't yearn for a child?
Do you think that Danny was right to give Eve Tara's journal? What does his act say about his feelings toward Eve and about his grieving over Tara? What do you think Eve's reaction to what she reads would be?
Did Lily make the right decision in staying with Paul? What do you think would have happened if she had chosen Danny?
Lily and Danny will see one another again—they are determined not to lose their friendship, and Caleb's happiness. What do you think will happen when they do? Do you think it's possible for two people, who feel the way they do about each other, to remain just friends?
Is this a happy ending?