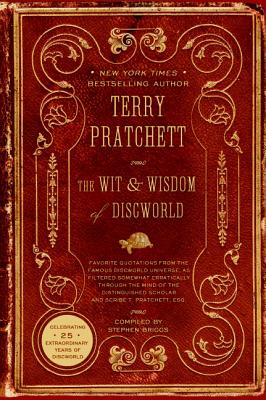 The Wit & Wisdom of Discworld (Paperback)
Harper Paperbacks, 9780061370519, 360pp.
Publication Date: October 7, 2008
Description
A flat planet traveling through space carried by four elephants balancing on the back of a giant turtle; a world populated by (mostly inept) wizards, dwarfs, despots, policemen, assassins, aged barbarians, vampires, thieves, witches, and civil servants; a place where technology, per se, is nonexistent but magic works . . . except when it doesn't.
Gleaned from more than two decades' worth of Discworld tales, here is an essential compendium of insightful musings, witty commentary, and sagacious observations by New York Times bestselling author Terry Pratchett, compiled by Pratchett expert Stephen Briggs.
Advertisement