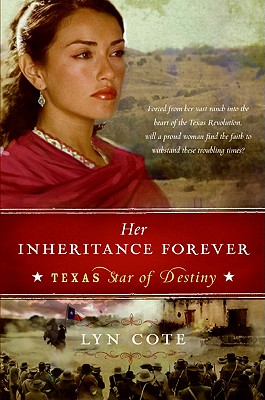 Her Inheritance Forever (Paperback)
Avon Inspire, 9780061373435, 306pp.
Publication Date: September 1, 2009
Description
The second book in the Texas Star of Destiny series by Lyn Cote, Her Inheritance Forever is an unforgettable story of faith, duty, destiny, and love that unites a proud Tejano lady and an American cowboy in a time of great upheaval in the West. A 2006 Rita Award finalist, author Lyn Cote demonstrates the great power and range of inspirational fiction in Her Inheritance Forever, as two hearts are joined and tested amid the historic events--including the legendary stand at the Alamo--that would ultimately lead to Texas statehood.
Advertisement