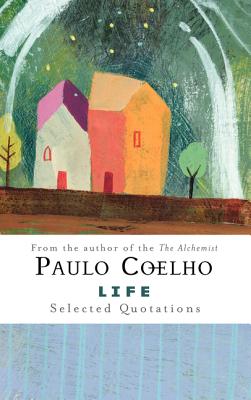 Life (Hardcover)
Selected Quotations
HarperOne, 9780061374814, 128pp.
Publication Date: October 23, 2007
* Individual store prices may vary.
Description
This collection of selected quotes from Paulo Coelho's impressive body of work is a must–have item for fans of this celebrated and internationally bestselling author. A beautiful book with four–colour artwork by the renowned Norwegian artist Anne Kristin Hagesaether, it contains inspirational quotes from such beloved Coelho titles as Eleven Minutes, The Valkyries, The Devil And Miss Prym, The Zahir, and the mega bestseller The Alchemist. Whether read in one sitting or savoured gradually, this is a visually stunning and enlightening look into Coelho's extraordinary perspective on life –one that has won over millions of readers worldwide and made Coelho one of the top–selling authors in the world.
About the Author
Paulo Coelho, born in Rio de Janeiro in 1947, is one of the bestselling and most influential authors in the world. The Alchemist, The Pilgrimage, The Valkyries, Brida, Veronika Decides to Die, Eleven Minutes, The Zahir, The Witch of Portobello, The Winner Stands Alone, Aleph, Manuscript Found in Accra, and Adultery, among others, have sold over 175 million copies worldwide, and The Alchemist has been on the New York Times bestseller list for over 360 weeks.
Paulo Coelho has been a member of the Brazilian Academy of Letters since 2002, and in 2007, he was appointed United Nations Messenger of Peace. He is also the most followed author on social media.