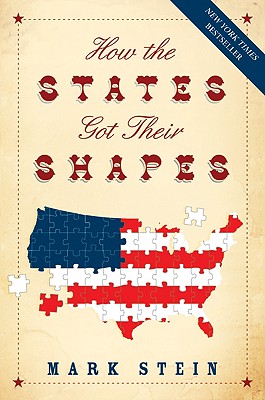 How the States Got Their Shapes (Paperback)
Harper Paperbacks, 9780061431395, 334pp.
Publication Date: April 7, 2009
Description
Mark Stein is a playwright and screenwriter. His plays have been performed off-Broadway and at theaters throughout the country. His films include Housesitter, with Steve Martin and Goldie Hawn. He has taught at American University and Catholic University.
Praise For How the States Got Their Shapes…
"Give me the splendid irregularities any day. God bless the panhandles and notches, the West Virginias and Oklahomas."
-Wall Street Journal

"For anyone who's been confounded by the largest of all jigsaw puzzles, the one that carved out those fifty weirdly formed states, here is the solution. It's history, it's geography, it's comedy, it's indispensable."
-ANDRO LINKLATER, author of The Fabric of America: How Our Borders and Boundaries Shaped the Country and Forged Our National Identity

"If you ever wondered why Delaware owns a small portion of the southwest New Jersey coast, the answer is here!"
-Library Journal

"A fascinating and wonderfully entertaining account of an often-overlooked oddity of America's history: how the jigsaw-puzzle layout of the United States emerged. I never thought a book on geography could be funny, but Mark Stein has pulled it off."
-Vogue
Advertisement