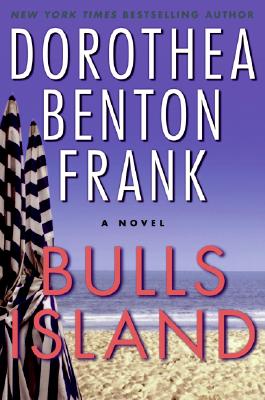 Bulls Island (Hardcover)
William Morrow, 9780061438431, 352pp.
Publication Date: April 8, 2008
* Individual store prices may vary.
Description
"Dottie Frank's books are sexy and hilarious. She has staked out the lowcountry of South Carolina as her personal literary property."
—Pat Conroy, author of The Prince of Tides
Bulls Island is a supremely satisfying tale of honor, chance, and star-crossed love, infused with Southern wit, grace, and charm, from the phenomenal New York Times bestseller Dorothea Benton Frank. The much beloved author of Plantation, Return to Sullivan's Island, Land of Mango Sunsets, and a host of other winning novels of the North Carolina lowcountry, Frank stands tall alongside Anne Rivers Siddons, Sue Monk Kidd, Rebecca Wells and the other masters of contemporary southern women's fiction. Devoted Dottie Frank fans and newcomers alike will adore this sun-drenched story of the uncomfortable homecoming of a former Bulls Islander who plans to transform the unspoiled paradise for profit…and her inevitable reencounter with the scion of a wealthy family whom she once was scheduled to marry until cruel innuendo destroyed their engagement.

About the Author
New York Times bestselling author Dorothea Benton Frank was born and raised on Sullivans Island, South Carolina. She resides in the New York area with her husband.
Praise For Bulls Island…
"A warming female-empowerment tale with a side order of southern magic."
— Kirkus Reviews on The Christmas Pearl
At the beginning of the book, Betts talks about trouble, that it "would get me anyway." Do you agree with her? Is trouble inflicted upon her, or does she create it for herself as well? How is this demonstrated in the story?
The author named the main character Betts, "because she never backed away from a dare." Does the character fit her name?
Do you agree with their McGee family's anger at J.D. after Adrianna's death?
How have secrets shaped lives of Betts, J.D., Adrian, Betts's sister, Joanie, and Louisa?
One of the main themes is the notion of going home—the return of the prodigal child. Can we ever truly go back home? How do experiences outside of the home shape how we look at the place we grew up?
According to Betts, everyone looks at the world from their own point of view. How does the world look to J.D.? Betts? Sela? Joanie? Lousia? Valerie? How does their world look to you?
Betts is a woman with very discriminating, high-end tastes. Why would a woman like her get involved with a guy like Vinnie? Would it have happened if she wasn't in a state of near crisis?
Betts's boss tells her that Integrity is the stuff that makes and breaks lives. What do you think about this statement? What does integrity mean to you? Have any of the characters in the story behaved with integrity? Can integrity be regained once it's lost?
By keeping the secret of his birth from her son—and nearly everyone else—isn't Betts acting as manipulatively as Louisa?
"Love can work miracles." Do you agree? Are there instances in the book that support this?
J.D.'s maternal grandfather always told him: The pursuit of happiness is for the poor people. Do you agree with this? How is it true? How is it false?
The novel is told from two viewpoints. What insights does this format offer into each character? How do the stories overlap and how do they differ?
What role do the ideas of preservations and conservation play in the story?
or
Not Currently Available for Direct Purchase