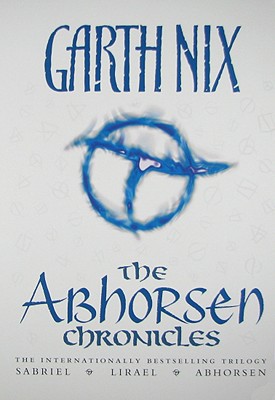 The Abhorsen Chronicles (Old Kingdom) (Paperback)
HarperTeen, 9780061441820, 1232pp.
Publication Date: December 30, 2008
* Individual store prices may vary.
Description
This paperback collection contains the complete text of the first three beloved bestselling books in Garth's Nix's Old Kingdom series: Sabriel, Lirael, and Abhorsen.
Sabriel
Every step brings Sabriel closer to a battle that will pit her against the true forces of life and death—and bring her face-to-face with her own destiny.
Lirael
With only her faithful companion the Disreputable Dog, Lirael must undertake a desperate mission under the growing shadow of an ancient evil, which threatens the fate of the Old Kingdom.
Abhorsen
The Abhorsen Sabriel and King Touchstone are missing, and Lirael must search in both Life and Death for some means to defeat the evil Destroyer—before it is too late.
About the Author
Garth Nix was born in 1963 in Melbourne, Australia. A full-time writer since 2001, he has worked as a literary agent, marketing consultant, book editor, book publicist, book sales representative, bookseller, and part-time soldier in the Australian Army Reserve. Garth's books include the award-winning fantasy novels Sabriel, Lirael, and Abhorsen; Clariel, a prequel in the Abhorsen series; the cult favorite teen science fiction novel Shade's Children; and his critically acclaimed collection of short stories, To Hold the Bridge. His fantasy novels for younger readers include The Ragwitch, the six books of the Seventh Tower sequence, the Keys to the Kingdom series, and A Confusion of Princes. His books have appeared on the bestseller lists of the New York Times, Publishers Weekly, the Guardian, and the Australian, and his work has been translated in forty languages. He lives in Sydney, Australia, with his wife and two children.