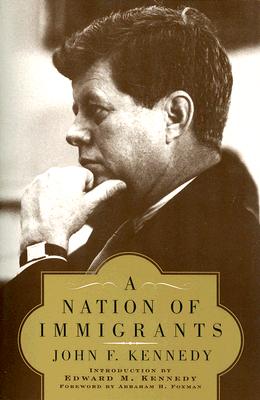 A Nation of Immigrants (Paperback)
Harper Perennial, 9780061447549, 85pp.
Publication Date: January 8, 2008
Description
Throughout his presidency, John F. Kennedy was passionate about the issue of immigration reform. He believed that America is a nation of people who value both tradition and the exploration of new frontiers, people who deserve the freedom to build better lives for themselves in their adopted homeland. This modern edition of his posthumously published, timeless work--with a new introduction by Senator Edward M. Kennedy and a foreword by Abraham H. Foxman, national director of the Anti-Defamation League--offers the late president's inspiring suggestions for immigration policy and presents a chronology of the main events in the history of immigration in America.
As continued debates on immigration engulf the nation, this paean to the importance of immigrants to our nation's prominence and success is as timely as ever.
Advertisement