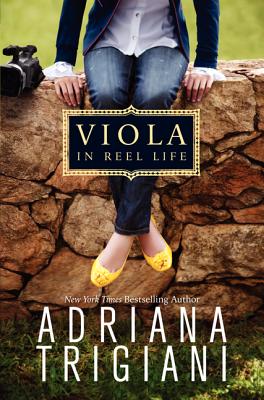 Viola in Reel Life (Paperback)
Harper Teen, 9780061451041, 282pp.
Publication Date: February 1, 2011
Autumn 2009 Kids' Indie Next List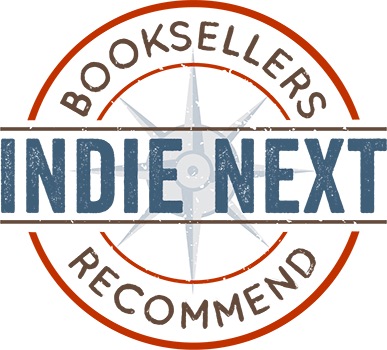 "Brooklyn born and bred Viola must attend a boarding school in South Bend, Indiana, while her parents film a documentary in Afghanistan. She's determined not to enjoy her year at Prefect Academy and is certain that her roommates will be shallow and unable to relate to her. She's wrong, of course, and soon begins a school year in which she grows in her own ability as a filmmaker and makes true friends. A delightful teen novel that shows how real life depends on your perspective."
— Cathy Berner, Blue Willow Bookshop, Houston, TX
View the List
Description
I'm marooned.
Abandoned.
Left to rot in boarding school . . .
There are four reasons why Viola Chesterton knows she'll never survive her first year at Prefect Academy:
Her parents have heartlessly dropped her there against her will
She has to leave behind her Best Friend Forever And Always, Andrew
. . . and replace him with three new roommates who, disturbingly, actually seem to like it there
"There" is South Bend, Indiana--Sherbet-Colored Sweater Capital of the World and about as far away from her hometown of Brooklyn, New York, as you can get
At least she has her video camera and her dreams of being a filmmaker to keep her busy. But boarding school, and her roommates, and even the Midwest are nothing like she thought they would be, and soon Viola realizes she may be in for the most incredible year of her life. But first she has to put the camera down and let the world in.
Praise For Viola in Reel Life…
"A cold, snowy winter, a ghost mystery, kisses, cookies, roommates, a video diary, a film competition, and Viola's crack-me-up-every time observations all make this an endearing coming of age story…exceptionally fun."
-Richie's Picks

"A sweet, character-driven story. Viola is very real, as are her feelings, hopes, desires, and dreams."
-School Library Journal

"This book reminds each of us that a fish out of water really can find a new pond! Read it to remind yourself that your friends really do teach you something new every day."
-Justine Magazine

"Sarah Dessen for middle school…Trigiani deftly shows that teenage girls can be independent, have positive self-images, and be happy."
-Voice of Youth Advocates (VOYA)

"Best-selling adult author Trigiani nicely captures boarding-school bonding, adolescent female insecurities, and current teen trends. Fun, breezy, and full of subtle life lessons, this is a good follow-up or prequel to the Sisterhood of the Traveling Pants series."
-Booklist

"Trigiani (Big Stone Gap) takes the familiar boarding school milieu and gives it some welcome nuance and a refreshingly grounded feel in her debut YA work. [She] offers a realistic look at the ever–shifting bonds of friendship and the adjustment to one's first taste of life away from home."
-Publishers Weekly
Advertisement