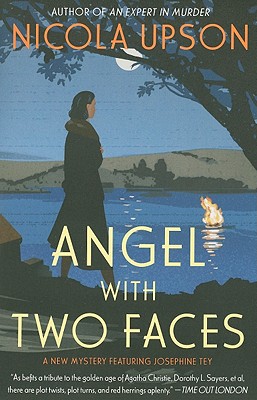 Angel with Two Faces (Paperback)
Harper Paperbacks, 9780061451577, 439pp.
Publication Date: June 29, 2010
Description
"As befits a tribute to the golden age of Agatha Christie, Dorothy L. Sayers et. al., there are plot twists, plot turns and red herrings aplenty."
--Time Out London Real-life British mystery writer Josephine Tey returns as a fictional sleuth in Angel with Two Faces--the second atmospheric mystery in Nicola Upson's wonderfully inventive series. In this riveting sequel to Expert in Murder, Tey, in league with intrepid policeman Detective Inspector Archie Penrose, is called upon to help unravel a dark and perplexing crime at a Cornwall country house and backstage at a local theater. Fans of P.D. James and of British noir in general will adore Angel with Two Faces--a traditional mystery with a twist--and this writer whom Ms. James herself calls, "A new and assured talent."
Advertisement