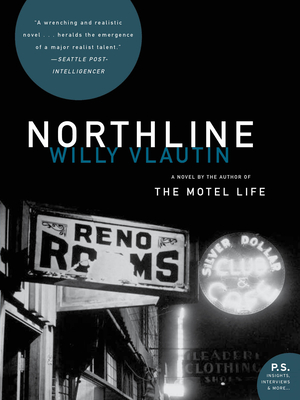 Northline [With CD] (Paperback)
Harper Perennial, 9780061456527, 192pp.
Publication Date: April 29, 2008
July 2008 Indie Next List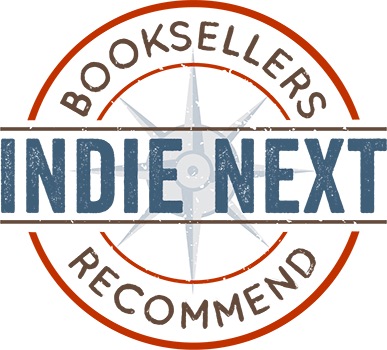 "Allison Johnson is on the run, and she is determined to start fresh in Reno. Paul Newman is along for the ride, making sure Allison makes the right decisions. Vlautin's honest writing will break your heart."
— Zach Sampinos, Sam Weller's Books, Salt Lake City, UT
View the List
Description
Fleeing Las Vegas and her abusive boyfriend, Allison Johnson moves to Reno, intent on making a new life for herself. Haunted by the mistakes of her past, and lacking any self-belief, her only comfort seems to come from the imaginary conversations she has with Paul Newman, and the characters he played. But as life crawls on and she finds work, small acts of kindness start to reveal themselves to her, and slowly the chance of a new life begins to emerge. Full of memorable characters and imbued with a beautiful sense of yearning, Northline is an extraordinary portrait of contemporary America from a writer and musician whose work has been lauded as "mournful, understated, and proudly steeped in menthol smoke and bourbon" (New York Times Book Review).
Praise For Northline [With CD]…
"The brilliant Northline…recalls the grim beauty of something like Denis Johnson's Angels or Jesus' Son—a heartbreaking trip, in other words, into the acculmulation of woe passes for the lives of sad unfortunate people for whom the world is a daily battle ground."
-Uncut (UK), FIVE STARS

"A heart–rocking novel…a raw tale of America's underclass…the cool clarity of Vlautin's simple prose, perfectly listened to dialogue and unsentimental realism hold reader gloom at bay…All around Vlautin is beoming one of America's most fundamental artists in words and music."
-Mojo (UK), FOUR STARS

"Sparse and brutal, but ultimately redemptive, this is compelling stuff.
-Big Issue Scotland

"A compassionate look at everyday, ordinary people struggling to make a new life for themselves in America ... Comes complete with its own soundtrack of elegiac, rootsy music by the author."
-Herald, UK

"Honest, compassionate…Vlautin is mining a lost seam of American writing that celebrates the dispossessed, beginning with Caldwell and Steinbeck, continuing with Algren and Fante. These are the great writers who stand behind his fiction, just as Hank Williams and Bruce Springsteen stand behind the music of Richmond Fontaine."
-Independent, UK

"Vlautin is really impressive. His writing is resonant and economic and full of compassion, and although his message is slightly alarming—that unless the weak act, they will be the prey of the strong—he suggests that no act is too small to start the fight back."
-Daily Telegraph (London)

"Vlautin's writing style pares everything down to an absolute minimum, so there is almost no fat or excess in any sentence, paragraph or chapter. It is an art that you wish many other authors could achieve…he is an author worth discovering and this is a novel well worth reading."
-Morning Star, UK

"Halfway between a Sam Shepard play and a Willie Nelson song, the language is spare, simple and beautifully hewn, and if there's only a flicker of redemption, it shines all the brighter in the gloom."
-Hot Press, UK

"Heartfelt, despairing novel…The musicality is not an accident: the novel comes with a low-key alt country CD, a perfect accompaniment to the quietly hopeless, never-ending horror of poor America."
-Financial Times, UK

"Vlautin is the real deal and this–this—is the dog's bollocks, ladies and gentlemen…The most beautiful and satisfying book of 2008…If you like your pages to drip and bleed a beautiful agony the likes of which we haven't seen since Bukowski karked it probably then this is for you—in spades!"
-BookMunch.co.uk

"Northline recalls a dust-jacket blurb on an early edition of John Steinbeck's Of Mice and Men: 'Two hours to read, 20 years to forget.'"
-Booklist

"This sad, sweet, short book tells a moving story of beaten-down figures struggling to survive in the gritty landscapes of urban Nevada…It is nearly wrenching to leave behind the finely detailed, sad and brave characters that Vlautin creates here."
-The Oregonian (Portland)

"Vlautin's writing style is perfectly suited to his material…There are no epiphanies here; new lives are built one unassuming sentence at a time…Allison quietly emerges…to become one of the most affecting, genuinely human protagonists I've encountered."
-Portland Mercury
Advertisement