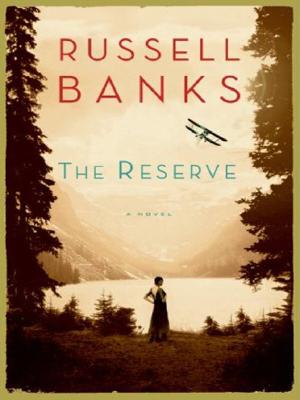 The Reserve (Paperback)
HarperLuxe, 9780061469022, 392pp.
Publication Date: January 29, 2008
* Individual store prices may vary.
or
Not Currently Available for Direct Purchase
Indie Next List Highlights 2008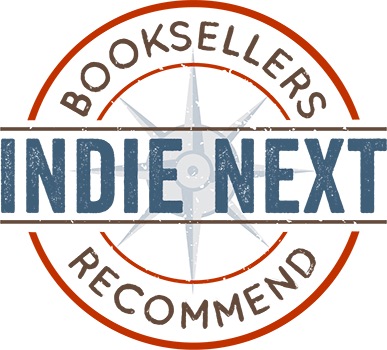 "Over the course of one summer month in the Adirondacks in 1936, lives unravel and secrets are revealed in unexpected ways. Combining suspense and drama, Banks is in top form as he explores themes of old money, the working class, love, and honor. Finally, he illustrates how tenuous all our societal and familial roles truly are."
— Sarah Bagby, Watermark Books, Wichita, KS
View the List
Description
Part love story, part murder mystery, set on the cusp of the Second World War, Russell Banks's newest novel raises dangerous questions about class, politics, art, love, and madness-and explores what happens when two powerful personalities begin to break the rules.
Vanessa Cole is a wild, stunningly beautiful heiress with a scandalous past. But on July 4, 1936, at her family's country home in the Adirondack Mountains, two events coincide to permanently alter the course of Vanessa's life: her father dies suddenly of a heart attack, and a mysteriously seductive local artist, Jordan Groves, lands his biplane at the Cole's dock....
Moving from the secluded beauty of the Adirondack wilderness to the skies above war-torn Spain, The Reserve is a clever, incisive, and passionately romantic novel of suspense that adds a new dimension to this acclaimed author's extraordinary repertoire.
Praise For The Reserve…
"Like our living literary giants Toni Morrison and Thomas Pynchon, Russell Banks is a great writer wrestling with the hidden secrets and explosive realities of this country."
-Cornel West

"Russell Banks's work presents without falsehood and with tough affection the uncompromising moral voice of our time... I trust his portraits of America more than any other—the burden of it, the need for it, the hell of it."
-Michael Ondaatje

"Banks ranks among our boldest artists."
-Boston Globe

"A vividly imagined book. It has the romantic atmosphere of those great 1930s tales in film and prose, and it speeds the reader along from its first pages…Banks' talents are so large - and the novel so fundamentally engaging…THE RESERVE is a pleasure well worth savoring."
-Scott Turow, Publishers Weekly

"A cool noir thriller...This is new and wonderful turf for this masterful storyteller."
-William Kennedy, Pulitzer Prize-winning author of Ironweed and Roscoe

"...sexy, almost guilty pleasure of a read..."
-Elle Magazine

"...this powerful and beautiful Russell Banks novel is close to a masterpiece."
-Deseret Morning News

"[A] riveting narrative, featuring an almost pot-boiling love story . . . tantalizing . . . Banks works with a vast palette and a sure stylistic command. The Reserve gratifies page by page."
-Los Angeles Times

"Russell Banks's work presents without falsehood and with tough affection the uncompromising moral voice of our time. I trust his portraits of America more than any other."
-Michael Ondaatje

"Banks's willingness to confront… the hard truths about the world we live in… goes a long way toward explaining his longstanding reputation as one of America's finest contemporary fiction writers."
-Boston Globe

"The novel's strength...is the story Banks has to tell... 'The Reserve' captures the drama, not just of these characters' lives, but of this moment in American history."
-Atlanta Journal-Constitution

"As a love letter to the mountains and greenery and water, [The Reserve] conveys deep feeling."
-Chicago Sun-Times

"...[A]n almost pot-boiling love story set against a backdrop of global unrest and clearly demarcated class tensions...[it] has character and scene--as well as suspense and surprise--in abundance."
-Los Angeles Times

"[The Reserve] is beautifully and elegantly written, showing the author as a lover of language....[T]his powerful and beautiful Russell Banks novel is close to a masterpiece."
-Deseret News

"The Reserve is a page-turner from the moment mad beauty Vanessa Cole insinuates herself aboard the biplane of Hemingway-esque antihero Jordan Groves."
-Express

"Banks...displays a vivid immediacy that puts you right in the middle of things."
-Philadelphia Inquirer

"Banks peels back [the characters'] gloss so that we can enter their interior."
-Cleveland Plain Dealer

"Banks's new novel, The Reserve, may well be the best--and darkest--work of fiction written to date about the storied regiou of high peaks, glacial lakes, and vast forests covering an area nearly teh size of Massachusetts."
-Boston Sunday Globe

"[The Reserve]...holds lessons for our own time. It's a supremely well-written book..."
-San Diego Union-Tribune

"...[Russell Banks] carved out a reputation with words, bu producing some of the best fiction of our time."
-Miami Herald

"...Banks has immersed himself in the time he's writing about and manages to evoke Hemingway without ever aping his style..."
-Christian Science Monitor
Advertisement