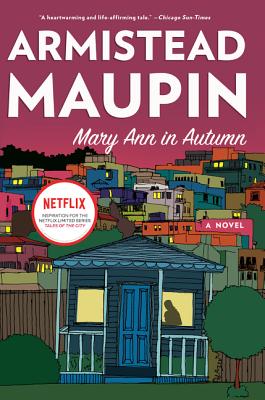 Mary Ann in Autumn (Paperback)
A Tales of the City Novel
Harper Perennial, 9780061470899, 336pp.
Publication Date: October 4, 2011
* Individual store prices may vary.
November 2010 Indie Next List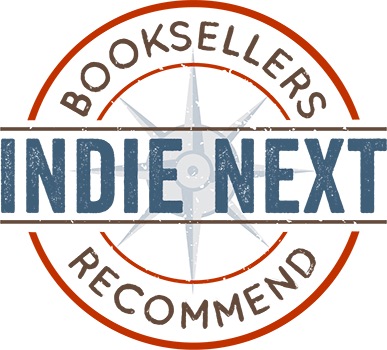 "What a delight to discover a new Tales of the City novel continuing Armistead Maupin's saga of larger-than-life characters: lesbians DeDe and D'oro, transgendereds Jake and Anna, newlyweds Michael and Ben, and sex blogger Shawna. Mary Ann had left San Francisco for a television career in New York City but she returns looking for solace from the friends she left behind. What a beautiful world it would be if we all had the compassion and acceptance of others that Maupin's characters display!"
— Karen Briggs, Great Northern Books and Hobbies, Oscoda, MI
View the List
Description
The eighth novel in the beloved Tales of the City series, Armistead Maupin's best-selling San Francisco saga, soon to return to television as a Netflix original series once again starring Laura Linney and Olympia Dukakis.
Following the success of his New York Times bestseller Michael Tolliver Lives, Armistead Maupin's Mary Ann in Autumn is a touching portrait of friendship, family, and fresh starts, as the City by the Bay welcomes back Mary Ann Singleton, the beloved Tales of the City heroine who started it all. A new chapter begins in the lives of both Mary Ann and Michael "Mouse" Tolliver when she returns to San Francisco to rejoin her oldest friend after years in New York City… the reunion that fans of Maupin's beloved Tales of the City series have been awaiting for years.

Praise For Mary Ann in Autumn: A Tales of the City Novel…
"Tenderhearted and frolicsome...A tale of long-lost friends and unrealized dreams, of fear and regret, of penance and redemption—and of the unshakable sense that this world we love, this life we live, this drama in which we all play a part, does indeed go by much too fast."

"Mary Ann in Autumn is a return to form...The resulting book is a heart-warming and life-affirming tale that should please fans as well as those new to the series...[Maupin's books] continually remind us that we are all connected."

"Maupin cranks up the hijinks and sharpens the social commentary. . . . Fasten your seatbelts, Tales fans. It's going to be a bumpy, but entertaining ride."

"Maupin's quirky yet engaging characters still speak to him."

"Maupin's chronicle of interconnected lives and tangled personal relations is as engaging and warmhearted as ever."

"Sure-to-please...Maupin's edgy wit energizes the layered story lines. His keen eye for irony and human foible is balanced by an innate compassion in this examination of the life of a woman of a certain age."

"This novel shows the beloved characters of Barbary Lane approaching middle age and beyond with grace and thoughtfulness. . . . The charm of the Tales has not waned. . . . A must for fans, but new readers will find it an accessible entry point."

"Even more satisfying than Michael Tolliver Lives, [Mary Ann in Autumn] is a juicy, twisty tale that's of the moment (Facebook plays an essential role) as it takes us back to the heady days of our beloved San Francisco fantasyland."

"The graying of the Tales of the City cast won't sadden readers. This affectionate novel, with its carefully unfolding story line (and perfect ending), will work its warmth and charm."

"You don't review a new installment of Armistead Maupin's Tales of the City series—you rejoice in it...[These] are not fictional characters but dear friends and soul mates, as permanently a part of this town's heart as cable cars, the Folsom Street Fair, and Maupin himself..."

"This sassy, irreverent book explores the boundaries of the human experience which was the hallmark of Maupin's earlier work. The main point is that Maupin has lost none of his magic and his characters remain an indelible part of our pop culture."

"[A] resilient and enjoyable series. . ."

"Fans of the [Tales of the Cities series] will be happy to climb back into the hilly city's stories. Those new to the series will also find it easy to slip into the pace of easy charm and irreverent characters in these compassionate, unordinary lives."

"No other work of fiction featuring major gay characters has been. . .so influential, as the Tales of the City books."

"A must read for fans of the [Tales of the City] books and Armistead Maupin."

"Mary Ann slips right back into the warm, bantering world of [Armistead Maupin's] earlier books. All his kale-eating, sustainable-gardening, Snuggie-joke-making characters are familiar, even if this is your first go-around with them."