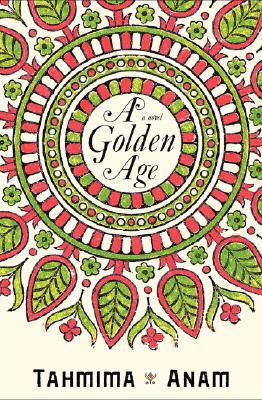 A Golden Age (Hardcover)
Harper, 9780061478741, 288pp.
Publication Date: January 1, 2008
* Individual store prices may vary.
or
Not Currently Available for Direct Purchase
Fall '09/Winter '10 Reading Group List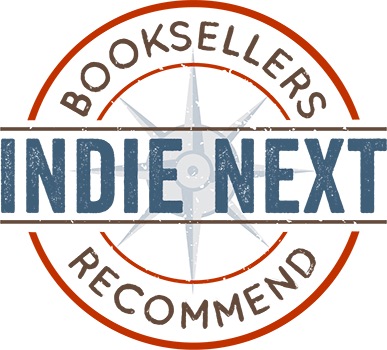 "A Golden Age is both a personal and a political history. The revolution of 1971 in East Pakistan (now Bangladesh) is seen through the lens of family relationships, where choices that are sometimes perceived as abstract in the history books have immediate and heart-stopping consequences for individuals. Anam's writing is precise and her characters complex. The culture and the region are depicted in rich detail, and the plot builds to an ending that is both perfectly logical in the context of the novel and breathtaking in its daring. What more can a reader ask?"
— Lilla Weinberger, Readers' Books, Sonoma, CA
View the List
Description
As young widow Rehana Haque awakes one March morning, she might be forgiven for feeling happy. Today she will throw a party for her son and daughter. In the garden of the house she has built, her roses are blooming, her children are almost grown, and beyond their doorstep, the city is buzzing with excitement after recent elections. Change is in the air.
But none of the guests at Rehana's party can foresee what will happen in the days and months ahead. For this is 1971 in East Pakistan, a country on the brink of war. And this family's life is about to change forever.
Set against the backdrop of the Bangladesh War of Independence, A Golden Age is a story of passion and revolution, of hope, faith and unexpected heroism. In the chaos of this era, everyone--from student protesters to the country's leaders, from rickshaw'wallahs to the army's soldiers--must make choices. And as she struggles to keep her family safe, Rehana will be forced to face a heartbreaking dilemma.
Praise For A Golden Age…
"A GOLDEN AGE has everything an epic should have...[Anam] is able to convey the larger story of politics and war against a much smaller and more intimate story."
-San Jose Mercury News

"[A] wonderful addition to the growing list of novels that seek, in some way, to help us understand the history and people of South Asia."
-USA Today

"Written with marvelous control and understatement, this first novel impressed me with its maturity."
-Women's Review of Books

"Readable and well crafted . . . Compelling . . . A generous act of creative empathy . . . Anam does not flinch from complexity and horror of a more intimate nature than the details of atrocities."
-Washington Post Book World

"A vibrant first novel.A story that is both intimately close to the family and large enough to encompass a revolution."
-Denver Post

"Told with great skill and urgency.Spellbinding in its sense of quiet foreboding.Anam has written a story about powerful events. But it is her descriptions of the small, unheralded moments, the ones slipping effortlessly between the interstices of major conflagrations, which truly touch the heart."
-San Francisco Chronicle

"Compelling.Anam is cracking open secrets, personal and political, to let the healing begin."
-O magazine

"Tahmima Anam's startlingly accomplished and gripping novel describes not only the tumult of a great historical event.but also the small but heroic struggles of individuals living in the shadow of revolution and war."
-Pankaj Mishra

"Moving.Full of beauty.Both a riveting tale and a lament for the atrocities the people suffered during Pakistan's invasion in 1971 .The novel just keeps getting stronger as it progresses.building to a doozy of an ending."
-Christian Science Monitor

"In this striking debut novel . . . Anam deftly weaves the personal and the political, giving the terrors of war spare, powerful treatment while lyrically depicting the way in which the struggle for freedom allows Rehana to discover both her strength and her heart."
-The New Yorker

"A glittering debut.Readers of Khaled Hosseini's brutal but magnificent A THOUSAND SPLENDID SUNS will find similar pleasures in Anam's book."
-St. Petersburg Times

"Anam's story gains momentum as its characters take shape.Readers will feel the depth of this nation's crisis through its people, and the conclusion delivers a surprising blow."
-Rocky Mountain News

"eventful, exotic, intelligent, and romantic"
-Entertainment Weekly

"An illumination on how far a woman will go to protect her children's bodies and souls . . . Anam reminds us most forcefully that a mother's love for her child is the most powerful and frightening weapon there is."
-Minneapolis Star Tribune

"An impressive debut...Rehana's metamorphosis encapsulates her country's tragedy and makes for an immersive, wrenching narrative."
-Publishers Weekly (starred review)
Advertisement